CME update: live cattle futures rise on boxed beef strength
US live cattle futures gained ground on 11 November as strength in the cash market and firm beef cut-out prices offered on-going support.
Speaking to Reuters, Altin Kalo, an economist with Steiner Consulting Groups said, "we've had a pretty decent rally on the meat side, and I think that's certainly been a factor."
Chicago Mercantile Exchange December live cattle futures settled 0.525 cent higher at 112.400 cents per pound after hitting 112.700, the contract's highest price since 12 October.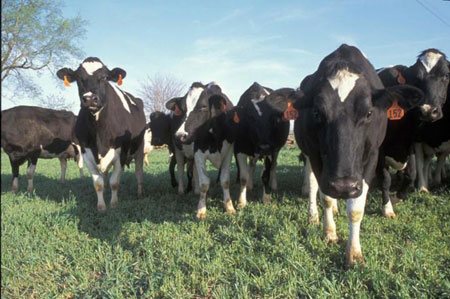 Choice beef cut-outs gained 59 cents to $222.84 per cwt, while select cuts fell 9 cents to $208.46, according to the US Department of Agriculture.
Back-month live cattle contracts for October 2021, December 2021, February 2022 and April 2022 reached life-of-contract highs.
Feeder cattle futures declined for a second day as rising grain prices threatened production costs after the USDA's monthly supply/demand report on Tuesday 10 November projected tighter corn and soybean stocks.
CME January feeder cattle futures slipped 0.200 cent to 140.200 cents per pound.
Read more about this story here.
Source: Reuters