China says beef import suspension unrelated to China-Australia relations
China suspends beef imports from Australian firm, but says the move is not related to strained diplomatic ties between the two countries.
Reuters reports that China's decision to suspend beef imports from an Australian firm is due to case-specific factors and has nothing to do with the relations between the two nations.
Foreign ministry spokesman Zhao Lijian made the comments at a daily news briefing in Beijing.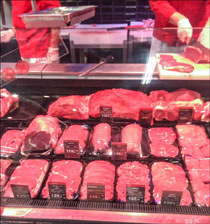 China made the move to suspend imports of beef from Australian firm John Dee Warwick after it detected a banned substance in some of the company's products.
The General Administration of Customs said in a statement late on Thursday 27 August it had requested a full investigation and a report to China within 45 days from the Australian side after it detected chloramphenicol, a banned substance, in beef loin from the company.
Read more about this story here.
Source: Reuters