CME update: cattle futures fall as pre-Labour Day purchases wound down
US live cattle futures fell on 20 August as consumer purchases of beef ahead of the Labour Day weekend slowed.
Reuters reports that the downtrend was also in anticipation of the USDA's monthly Cattle on Feed report, which will be released on 21 August.
Traders expect that the report will reveal a hefty increase in placements as cattle held back during the height of the COVID-19 slaughterhouse shutdowns move off drought-stricken pastures across the Southern Plains.
A 56 percent increase in feeder cattle from Mexico may also contribute to the growth in placements, according to Katelyn McCullock, director of the Livestock Marketing Information Centre.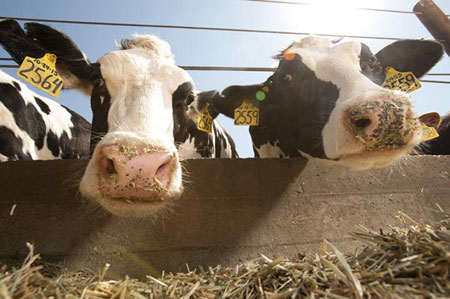 "Over the last couple months, we've seen really large volumes coming across," she said. "About 45,000 head more than last year."
CME benchmark October live cattle ended 1.050 cents lower at 109.775 cents per pound. October feeder cattle lost 0.425 cent to end at 146.375 cents per pound.
Daily trading limits for CME's live cattle futures contracts will rise to 4 cents per pound, from the current 3 cents and the feeder cattle futures limit will rise to 6 cents per pound, from 4.5 cents, starting Oct. 5, pending approval by the US Commodity Futures Trading Commission, the CME Group said.
Read more about this story here.
Source: Reuters