Activity Programme Reassures People There's No Need to Cut Out Red Meat
UK - The benefits of red meat as part of a healthy balanced diet will be heard loud and clear this month, thanks to a joint activity planned by levy bodies in England, Scotland and Wales.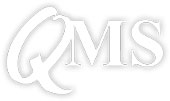 The project, funded by the Agriculture and Horticulture Development Board (AHDB), Quality Meat Scotland (QMS) and Hybu Cig Cymru – Meat Promotion Wales (HCC), comprises a range of activity spread across January to help counter misinformation in the media on the role of meat in the diet, which is expected due to an annual month-long vegan activists' initiative.
Although the vegan movement commands a lot of media attention, the number of people who claim they are vegan stands at 3 percent (AHDB/YouGov Tracker, 19 November). This is up 1 percentage point year-on-year which is not significant. This is also claimed behaviour and according to Kantar Usage the actual percentage of people (using food dairies) who are strict vegans stands at 0.6 percent, which is unchanged year-on-year.
January's activity will follow a successful 2019, which saw the levy bodies begin working with the Food Advisory Board, coordinate expert speakers to discuss the benefits of red meat at health events across the UK, and engage social media influencers in consumer-facing campaigns to promote healthy meat-based meals.
The bodies also continued partnerships with a range of expert spokespeople, whose commentary was distributed to national and trade media to ensure evidence-based messaging around red meat's positive nutritional role stayed present in public discourse.
As Christmas memories fade, payday is yet to hit, and New Year's resolutions fall by the wayside, a selection of high profile media medics will share informative content with their followers, highlighting the role red meat can play in combating tiredness and fatigue.
The programme will also continue an already successful collaboration with Celebrity Masterchef finalist and family man Spencer Matthews, who has helped the levy bodies' positive messaging reach millions of consumers across the UK and beyond. This year the reality TV star and entrepreneur shot three engaging videos highlighting the nutritional benefits, tastiness and ease of cooking with beef, pork and lamb, successfully reaching over 5.2 million Brits within the target audience on Instagram.
In January, Mr Matthews will continue to spread the word, talking with consumer media about his healthy lifestyle and the important role red meat plays within it.
Also next month, members of the Food Advisory Board will be ready to provide commentary in response to cases of media exaggeration on the topic of red meat and health. The members will also write and contribute to proactively placed advertorials in national press, with two scheduled to be published within the month.
Alan Clarke, Chief Executive of QMS, said: "January 2019 saw an unprecedented amount of media misinformation around red meat. Next month's activities have therefore been planned to counter some of the potential negative coverage and are specifically targeted at our key audiences, simply communicating the important place nutritious and delicious beef, lamb and pork can have in our diets."
The activity is funded by the ring-fenced fund, a £2 million budget from AHDB levy collections, used to fund joint activity with QMS and HCC. A long-term solution is continuing to be sought on the issue of levies being collected at point of slaughter in England for animals that have been reared in Scotland or Wales.