Scottish Exporters to Benefit from Singapore Policy Change
SINGAPORE - Scottish exporters are set to benefit from a change to the official requirements of the Singapore authorities relating to UK meat imports.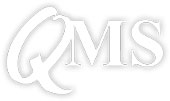 The Agrifood and Veterinary Authority of Singapore (AVA) has updated its policies and the definition of UK meat products that can be imported into Singapore.
The move follows the announcement several months ago that Scotland had been granted "negligible BSE risk" by the World Organisation for Animal Health (OIE).
Currently, Scotland can only export boneless beef from cattle under 30 months of age to Singapore. This change removes the age limit and additionally, allows bone-in beef and beef offal's to be exported.
Quality Meat Scotland (QMS), worked with the UK Export Certification Partnership to advocate the change with Defra and AVA.
The announcement was made by Scott Wightman, British High Commissioner to Singapore, at a 'Food is Great' reception hosted at his residence this week in front of representatives of the British Food and Drink Industry and their distribution partners in Singapore.
QMS is currently exhibiting at the high profile international Trade Fair, Food and Hotel Asia (FHA), in Singapore, to promote Scotch Beef PGI and Scotch Lamb PGI. The three-day event attracts over 40,000 trade delegates from around the world looking to supply hotels, restaurants and other food outlets.
Laurent Vernet, Director of Strategic Engagement with QMS, is attending the show and was delighted with the announcement. He said that the market in Asia offers significant potential for Scotch Beef sales growth in the coming years.
"This is great news for the Scottish red meat industry. There is currently a steady flow of Scotch Beef being exported to Singapore, and we have seen a lot of interest in the product from the premium food service industry at the show this week," said Mr Vernet.
"The premium price of Scotch Beef faces steep competition from quality meat from other parts of the world. AVA's decision to accept imports of bone-in beef, beef offal and beef from older animals from Scotland will therefore give our country a strong commercial advantage over other British nations and an excellent opportunity to help boost Scotch Beef sales in this very lucrative market."
Mr Vernet added: "We are very grateful to the British High Commissioner for his help to facilitate this review within AVA."
There are currently three processors in Scotland accredited to export beef to Singapore QMS, added Mr Vernet, will continue to support further Scottish companies interested in this booming market.
Further Reading
Go to our previous news item on this story by clicking here.