Princely West Country Fare in Italy
ITALY - West Country meat and cheese were given the royal seal of approval at a tasting in Italy.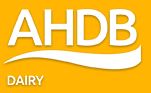 The Agriculture and Horticulture Development Board (AHDB) was joined by Prince Charles at an event in Fiesole, Tuscany, this month – which was also attended by Italian dignitaries and media.
Hosted by Jill Morris, HM Ambassador in Rome, the wine, meat and cheese tasting featured West Country beef, lamb with Protected Geographical Indication (PGI) and West Country Farmhouse Cheddar with Protected Designation of Origin (PDO)
And the food was paired with some of the best wines from Tuscany at the Hotel Belmond Villa San, which proved to be a huge success.
AHDB Head of Exports Jean Pierre Garnier said: "We are grateful for the support of HM The Prince of Wales during his short visit to Italy.
"We are very keen to develop sales of beef, lamb and cheese from the West Country. The products have been welcomed by Italian distributors and are already attractively merchandised by some Italian retailers. Italian consumers value PGI and PDO products and the green, traditional West Country image has a favourable perception."
"The Italians above all value the great taste, tenderness and consistency of West Country meats and the superior flavour of real matured Cheddar cheese. We hope this tasting will help to further establish them in Italy."
TheCattleSite News Desk