Image of Red Meat Improving
UK - The image of red meat has been undergoing a major positive change with consumers seeing it more and more as 'full of flavour', easy to cook and suitable for any day of the week.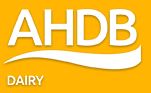 Although poultry wins for practicality in the consumer's eye, there is one notable point where it falls down. Only 35 per cent of respondents considered poultry as being 'full of flavour', while beef and lamb scored higher with 52 per cent and 46 per cent respectively.
If beef and lamb products could increase their versatility and ease of cooking - something on which AHDB is working - that could encourage consumers to switch from poultry. Newer cuts such as mini roasts and thin-cut steaks aim to meet those targets, as well as fitting in with the trend towards quick and easy meal.
For lamb and pork there have already been some shifts in perception. These results show a 4-5 per cent increase in the amount of people who think pork is easy to cook and suitable for any day of the week, compared to the last survey.
Lamb perceptions have improved by 5-6 per cent with more people thinking it is suitable for any day and is versatile/good for a variety of dishes. These shifts should be monitored as the survey continues to see if they become trends.
However, it is not universal good news as consumers are much less likely to agree that beef, lamb, or pork is 'good for you' compared to fish and poultry. Negative media coverage can influence these perceptions.
Consumer awareness of red meat coverage peaked at 31 per cent in January 2016 following a WHO report published in October which generated significant negative publicity for red meat. This was double the 15 per cent awareness in the previous wave, but still fell short of April 2013, when awareness was at 50 per cent following Horsegate.
After both these highs awareness of coverage went into decline, most likely due to the releases becoming old news. Perceptions of primary beef, lamb and pork were less affected and are back to a similar level to a year ago, though some negative connotations for sausages have lingered.
Assessing the impact of these perceptions on sales is difficult. The volume and value of sales across the red meat categories has declined over the past year. However, this could be caused by a number of factors, such as long term changes in lifestyle and purchase habits outside health that have continued to influence the way in which consumers purchase and consume meat.
The AHDB consumer tracker can provide insights into these as well. Results indicate that beef, lamb and pork fall behind poultry in versatility. As consumers' busy lives leave them searching for quick and easy meal inspiration, poultry's easy and versatile image has kept it popular.
TheCattleSite News Desk