National Mastitis Survey Shows Continuing Improvement in Udder Health
US - A continuing trend of improvement in udder health in British dairy herds is the positive headline from the fifth annual National Mastitis Survey completed this summer.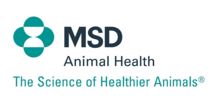 The survey, which has gathered data from an average of over 1,000 dairy farms per year over the last five years, shows Bulk Milk Somatic Cell Counts (BMSCC) improving steadily over the period, whilst over 80 per cent of herds are now reporting fewer than 50 mastitis cases per 100 cows.
Sponsored by MSD Animal Health and undertaken by expert mastitis vet Andy Biggs of Vale Vet Group, the National Mastitis Survey provides a robust and comprehensive insight into current management practices, udder health and milk quality. With udder health ranking alongside herd fertility and lameness as one of the three big disease areas affecting dairy herd profitability, the improving position being reported should be greeted very positively by the industry.
"For the first time since we've been doing the survey, the proportion of herds with a BMSCC below 150,000 cells/ml has risen above 50 per cent," said Karen Ingleby, ruminant veterinary advisor with MSD Animal Health. "This is an indication that our dairy herds are continuing to improve their mastitis control and that is good news for their animal welfare, milk quality and their bottom lines."
The clinical mastitis data in this year's survey results shows an increase in the proportion of herds with fewer than 25 cases per 100 cows and a reduction in the number with over 50 cases per 100 cows, a trend that Andy Biggs believes is to an extent linked to the falling somatic cell counts also reported.
"The survey shows that herds with a lower BMSCC tend to have less mastitis," he said. "This is significant, and managing the symbiotic relationship between cell counts and mastitis rates is the foundation of successful udder health management.
"Good record keeping provides essential information that will allow you to work with your vet to investigate new infections during lactation and in the dry period. It is then important to look at cure rates and to identify and minimise the number of chronic high cell count cows and those that suffer repeat infections."