US beef exports set record pace through June 2021
US red meat exports closed the first half of the year on a strong note, according to data released by USDA and compiled by the US Meat Export Federation (USMEF).

Although volume and value eased from the enormous totals posted in April and May, export value was still the highest on record for the month of June and first-half shipments established a record pace for both beef and pork exports.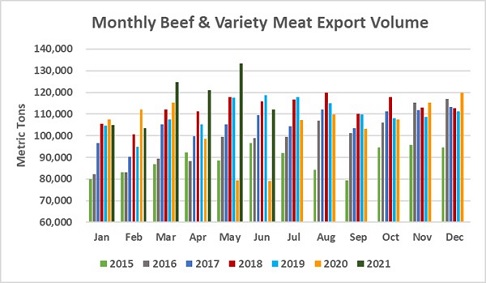 "USMEF had expected a continued strong performance in June for both beef and pork exports, despite significant headwinds," said USMEF President and CEO Dan Halstrom. "2021 has presented many formidable challenges for the US industry, including a very tight labor situation, logistical obstacles that slowed product movement and foodservice restrictions in many key markets. So the fact that first-half exports reached record levels speaks to the loyalty of our international customer base, strong consumer demand for high-quality, nutritious US red meat and the US industry's ability to adapt to a challenging and rapidly changing business climate. We have also seen a welcome rebound in beef and pork variety meat volumes, which had been down last year."
June beef exports totaled 112,249 metric tonnes (mt), up 42% from a year ago when exports were still hampered by a COVID-related slowdown in production. Export value was $804.4 million, up 68% from a year ago and the third highest on record after April and May of this year. First-half exports reached 700,087 mt, up 18% from a year ago, valued at $4.64 billion (up 28%). Compared to 2018, the record year for U.S. beef exports, first-half results were up 6% in volume and 15% in value.
Despite foodservice restrictions, Asian demand for US beef proves resilient
Beef export value equated to $351.18 per head of fed slaughter in June, up 60% from last June's COVID-impacted average. The first-half per-head average was $359.49, up 20% from a year ago. June exports accounted for 13.6% of total beef production and 11.5% of muscle cuts, both dramatically higher than a year ago. In the first half, exports accounted for 14.7% of total beef production and 12.5% for muscle cuts, each up about 1.5 percent points from a year ago.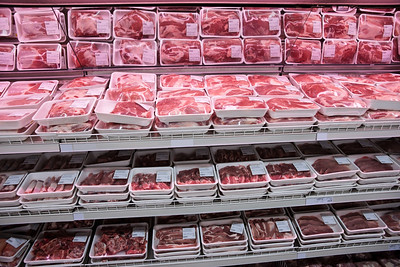 Japan was the leading destination for June beef exports in both volume (24,864 mt, up 20% from a year ago) and value (up 28%). This pushed first-half exports slightly ahead of last year's pace at 156,287 mt (up 1%), while value increased 6% to $1.05 billion. Japan's imports of chilled US beef were up 8% in the first half, including growth in the short plate and chuck/round categories, with US beef accounting for 51% of Japan's chilled import volume. Retail demand for US beef remains extremely strong in Japan, where restaurants in several prefectures are required to close by 8:00 pm and restricted from serving alcohol.
Beef exports to South Korea reached 20,419 mt in June, up 36% from a year ago, valued at $169.4 million (up 55%). Exports to Korea established a torrid pace in the first half, climbing 22% from a year ago to 142,300 mt, and Korea was the leading value destination for US beef at $1.08 billion (up 31%). Restaurants in Korea are also subject to shorter operating hours and other restrictions, but foodservice demand in Korea has weathered the pandemic fairly well through sharply higher takeout and delivery sales, while retail and e-commerce demand remains strong. Korea's imports of chilled US beef were up 25%, with the US capturing 66% of Korea's chilled beef market.
Strong momentum continued for US beef in China, with June exports holding close to the May total at 16,238 mt. Capitalizing on improved market access that took effect in March 2020 under the Phase One Economic and Trade Agreement, first-half beef exports to China increased more than 1,000% from a year ago in both volume (81,001 mt) and value ($622.5 million). China recently imposed extensive travel restrictions to counter spread of the COVID-19 Delta variant and mass testing and quarantines are occurring in some areas, but so far restaurant service has not been restricted.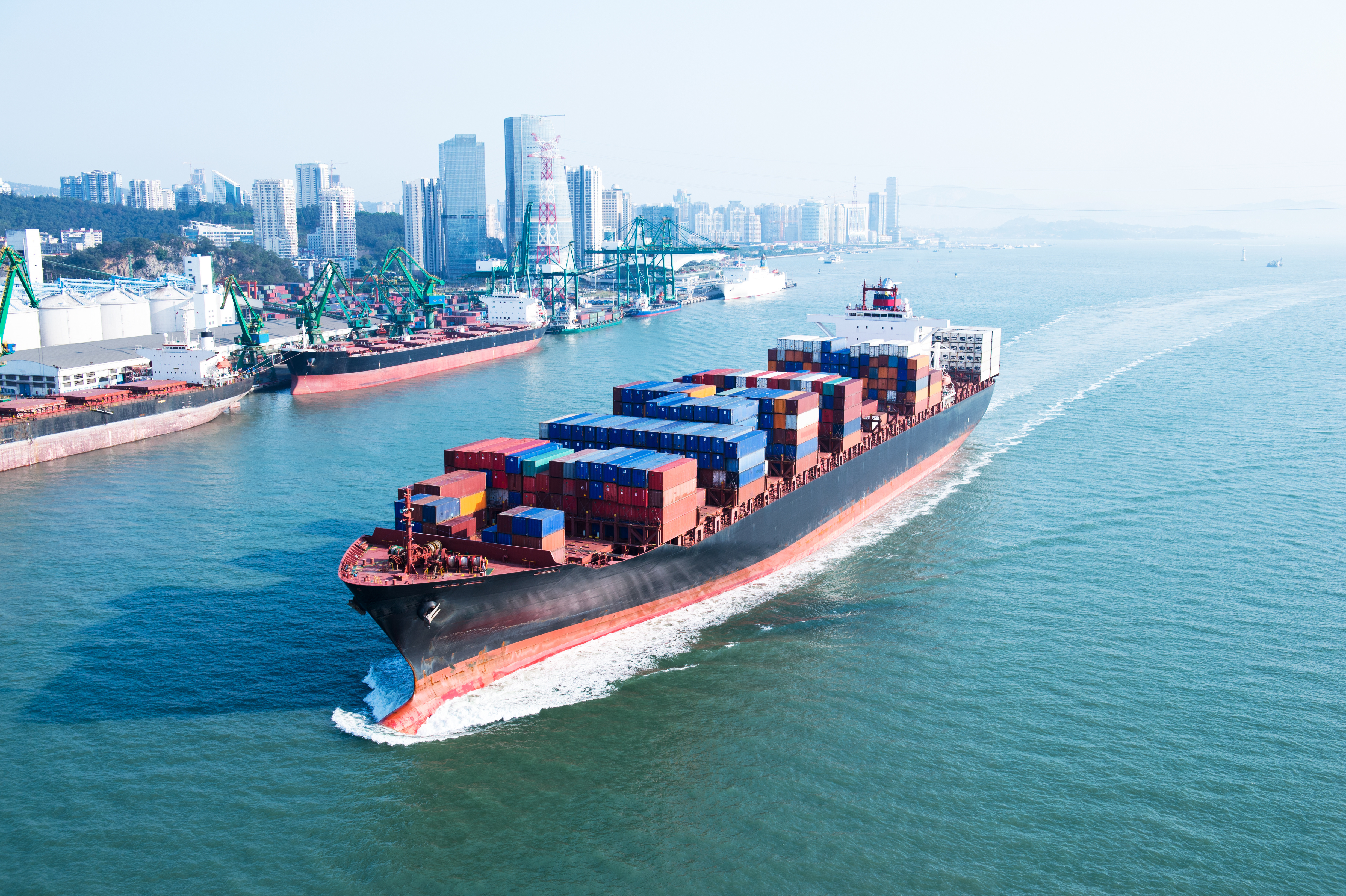 Other first-half highlights for US beef exports include:
Beef exports to Mexico – a critical destination for rounds and other underutilized muscle cuts, as well as beef variety meat – increased 15% from a year ago in volume (99,621 mt) and 22% in value ($481.3 million). The increase was due in part to a resumption in foodservice demand, including from the travel and tourism sector.
After a slow start to the year, beef exports to Taiwan rebounded to 29,361 mt, up 1% from last year's record pace, valued at $279.6 million (up 11%). The US dominates Taiwan's chilled beef market, capturing 78% market share in 2021. Taiwan suspended dine-in service for restaurants in mid-May in response to a wave of COVID-19 cases. But similar to other markets, retail demand for US beef has surged. Dining establishments began the gradual resumption of full service in late July, but under significant social distancing restrictions.
Fueled by outstanding demand in Guatemala, Honduras, Costa Rica and El Salvador, beef exports to Central America climbed 54% from a year ago to 9,719 mt, valued at $57.6 million (up 69%).
Led by growth in Chile and Colombia, beef exports to South America rebounded from last year's low totals to reach 14,342 mt, up 23% from a year ago, while value climbed 57% to $72.9 million.
Exceptional variety meat demand, plus growth in muscle cut volumes, fueled a strong first-half increase in exports to the ASEAN region, led by Indonesia and the Philippines. Total exports to the ASEAN climbed 25% from a year ago to 28,773 mt, valued at $140.3 million (up 23%). This included a 55% increase in both volume (9,670 mt) and value ($21.3 million) for beef variety meat exports.
TheCattleSite News Desk