Government of Canada invests $7.8 million in worker safety at meat plants
The Government of Canada has earmarked $7.8 million to help meat companies implement changes to safeguard the health and safety of workers due to the impacts of the COVID-19 pandemic.
COVID-19 has caused significant changes and adaptation in Canada's food system. As a result, Canadian food producers, processors, and manufacturers have taken on unexpected and exceptional activities associated with risk mitigation measures to be able to maintain Canada's food production and keep workers and their families safe.
Throughout the COVID-19 pandemic, Canadian food producers and processors have stepped up to deliver quality food for Canadians. From the outset, the Government of Canada has supported their investments in safety measures and in capacity to keep up with demand.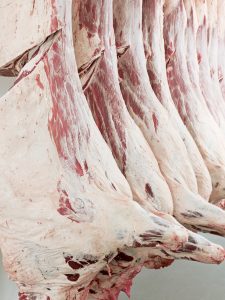 "The COVID-19 pandemic has brought on many challenges for the food processing industry, in particular for meat processing plants of all sizes. The hard-working women and men in this industry continue to step up to ensure Canadians have high-quality food on their plates. Through the Emergency Processing Fund, we are giving businesses the support they need to keep their employees safe and our food systems running strong," said Agriculture Minister Bibeau in a statement.
The Special Representative for the Prairies, the Honourable Jim Carr, has announced support of up to $7.8 million through the Emergency Processing Fund for 24 meat processing companies across the Prairies. This funding helps these businesses keep employees safe and the regional food supply chain running strong.
Recipients are using this funding to make adjustments to enable social distancing, purchase reuseable personal protective equipment (PPE), install protective barriers, improve sanitation and develop training for employees. These changes are also helping the food plants avoid production bottlenecks and safely keep up with Canadian consumer demand.
Jim Carr commented, "Our Prairie meat businesses have shown incredible resilience throughout this time of crisis. The investments announced today are helping many local businesses adapt their operations to help protect the health and safety of their employees which will allow them to continue supplying good food for Canadians."