How is EU meat demand holding up?
Retail demand for meat has surged since the coronavirus pandemic disrupted out-of-home consumption early this year, writes Bethan Wilkins, red meat senior analyst with AHDB.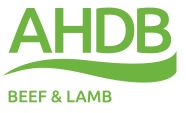 In Britain, beef has performed particularly well, but pork and lamb have also seen growth at retail level. What does the data tell us about Germany, France, and Spain?
For France, Kantar data up to 31 October shows firm year-on-year growth for fresh pork (+7%) and charcuterie products (+6%). The market for ham and other charcuterie products is more important than fresh pork, accounting for one third of total meat purchases. Growth in fresh beef purchases was much more subdued (+3%).
Volumes of sheep meat sold were actually 6% lower than during the same period last year. France is the primary export market for British sheep meat, so this reduction in demand may have been limiting for the UK sheep sector. Even in October alone, volumes sold were 3% behind the same month last year. Retail prices were 4% higher than 2019 across the year so far.
In contrast, in Germany, during the first nine months of 2020 there was a very substantial 19% increase in purchases of beef cuts. Rising prices (+4%) meant the value of this market increased even further, by nearly a quarter.
This growth was well ahead of competing meats. In the case of poultry meat, volumes were up 13% with a 5% rise in prices. Household purchases of pork cuts were only 3% higher, perhaps held back by the 15% rise in prices. Demand for minced meat was also above the 2019 level, with a 10% rise in volumes purchased.
Figures for Spain also show that household purchases of fresh meat have been increasing. In this case, pork showed the most growth; for January-September volumes were 15% higher on the year. Beef also showed a 10% increase. Growth for sheep meat and processed meats was more subdued, at just 5%.