CME update: live cattle futures hit lowest price since June amid supply pressure
US live cattle futures fell on 26 October, with the most-active contract sinking to its lowest price since June.
Reuters reports that the dip in the day's trading came from pressure stemming from a larger-than-expected number of cattle on feed in the United States.
In the USDA's monthly Cattle on Feed report, which was issued after the markets closed on 23 October, said 11.7 million cattle were in feedlots at the start of the month. This is up 3.8 percent from a year earlier and the highest 1 October inventory since records began in 1996.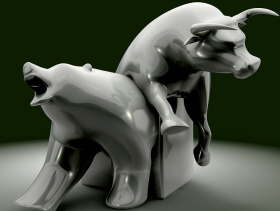 Analysts had been expecting an increase of about 3.2 percent.
The USDA on 23 October also said the number of cattle placed into feedlots in September was up 105.9 percent from a year earlier, exceeding analysts' estimates for a 102.5 percent increase.
"They're putting a lot of cattle into feedlots at this time because there are some profit opportunities out there," said Brian Hoops, president of US broker Midwest Market Solutions.
CME December live cattle futures fell 0.175 cent to 103.400 cents per pound and touched their lowest price since June 29. Deferred contracts finished higher.
January feeder cattle jumped 1.225 cents to 126.775 cents per pound. The contract bounced after falling last week to its lowest price since April, a broker said.
Read more about this story here.
Source: Reuters