Weekly protein digest: beef exports to China are threatened by COVID-19 restrictions
Read Jim Wyckoff's latest beef and dairy industry updates from around the world.
US beef exports as of 1 October
The latest weekly USDA export sales report out Thursday 1 October showed US beef net sales of 24,700 MT reported for 2020 were up 37 percent from the previous week and 67 percent from the prior 4-week average.
Increases were primarily for Japan (9,900 MT, including decreases of 600 MT), South Korea (5,700 MT, including decreases of 400 MT), China (4,300 MT), Hong Kong (2,000 MT, including decreases of 100 MT), and Mexico (800 MT, including decreases of 100 MT).
For 2021, net sales of 1,300 MT were primarily for Hong Kong (500 MT) and South Korea (500 MT). Exports of 16,600 MT were down 5 percent from the previous week, but up 2 percent from the prior 4-week average. The destinations were primarily to South Korea (4,500 MT), Japan (4,000 MT), China (1,700 MT), Hong Kong (1,500 MT), and Taiwan (1,400 MT).
Beef industry updates from across the globe
China halts beef imports from another Brazilian meat processor
China recently announced it has temporarily suspended imports of beef from a Minerva SA processing plant in Sao Paulo, Brazil amid concerns about Covid-19. The ban took effect on 1 October and will last for a week.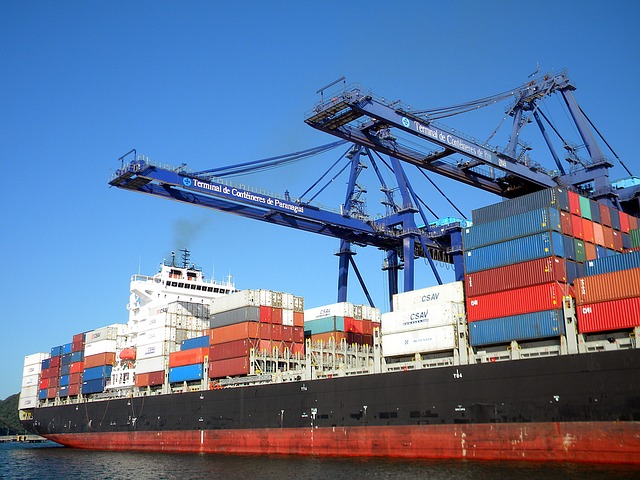 The Chinese customs authority did not provide a reason for the suspension. Eight Brazilian plants are currently are not shipping meat to China, though some of these stoppages were voluntary. Also of note, the meatpacker Marfrig's chief executive earlier this week said he expects China to issue new export licenses to South American meat plants later this year.
Argentine beef exports to China expected to match last year's pace
Argentina will likely export around 870,000 MT of beef to China this year, which would line up with last year's shipments, despite the coronavirus pandemic. China accounts for around 75 percent of Argentina's total beef exports.
Latest USDA dairy market news
Fluid milk and cream
Class I demand is steady in most parts of the US. Midwestern contacts suggest Class I pulls are lighter and compare bottling during the early schoolyear to be more in line with off-season demand. Milk production rates are similar to last week. Florida milk production remains lighter, while contacts in other parts of the Southeast suggest slight upticks on milk yields.
Class III manufacturers are busy, as cheesemakers in the Midwest report spot milk prices of $2 under Class to $1.50 over, unchanged from a week ago. In some areas, condensed skim loads are readily available and are travelling to other regions for buyers' immediate needs.
In addition, Cream is available, as butter producers are taking on increasing loads. Contacts suggest both cream and milk are plentiful/balanced for both Class I and other uses. F.O.B. cream multiples are 1.30-1.36 in the East, 1.25-1.33 in the Midwest, and 1.05-1.25 in the West.
Dry products
Low/medium heat non-fat dry milk (NDM) prices firmed in all regions this week, on lighter production schedules and more interest from Mexico. Buttermilk powder prices declined in all regions. Buttermilk powder availability is and has been variable among the regions. Dry whole milk prices are steady on mixed, and typically contractually based, production schedules.
Dry whey prices are steady to higher. Some international buyers are willing to take on additional whey loads. Whey protein concentrate 34 percent prices are unchanged, as some contacts suggest higher protein blends are beginning to clear up somewhat.
The lactose price range expanded, while the mostly series held steady. Demand is mixed, as traders are working on Q4 contracts. Acid casein prices slightly decreased, while rennet casein prices remain unchanged. Some buyers are holding off purchases to see where prices lead.
International dairy market news
Western Europe overview
EU milk production during July 2020 was 2.2 percent higher than July 2019, according to Eurostat.
January – July 2020 milk production was reported as 2.0 percent higher than January – July 2019.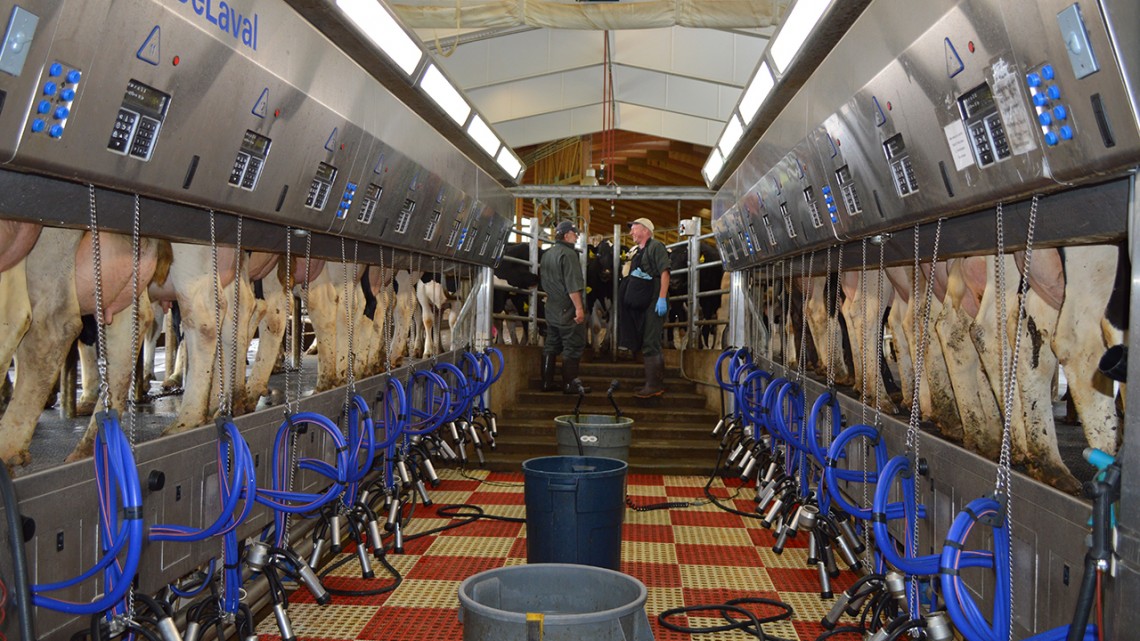 July 2020 country-based production in contrast with July 2019 production was up for many major milk producers. These countries are Belgium, 4.8 percent; Ireland, 4.4 percent; Italy, 3.3 percent; France, 1.1 percent; Netherlands, 1.1 percent; Spain, 1.1 percent; Denmark, 1 percent; and Germany, 0.8 percent.
Looking at milk production in some of the primary Western European milk producing countries January – July 2020 compared with January – July 2019, the percentage changes are Germany, +1.0 percent; France, +0.9 percent; Ireland, +3.8 percent; and Netherlands, +1.8 percent according to CLAL data provided to USDA.
Eastern Europe overview
In Poland January – July 2020 milk production was reported as 2.7 percent higher than January – July 2019 according to CLAL data provided to USDA.
Production of some dairy commodities in Poland January – July 2020 compared with January – July 2019, are cheese, +4.4 percent; butter, +10.2 percent; SMP, +5.6 percent; and WMP, -10.4 percent.
The top importer of butter, SMP and WMP from Belarus is Russia. January – July 2020 total exports of each from Belarus compared with January – July 2019 and percentage change includes butter, 40,099 MT, -4.4 percent; SMP, 71,770 MT, +3.7; and WMP, 15,706 MT, +17 percent.
US retail report
This week, the total number of conventional ads decreased 3 percent, but organic ads increased 10 percent. Conventional ice cream in 48-64 oz containers lost its spot as the top advertised dairy item, being surpassed by conventional
Greek yogurt in 4-6 ounce containers and conventional 8 ounce cheese shreds. The national weighted average advertised price for conventional milk in half gallons is $0.99, compared to $3.82 for organic milk half gallons. This results in an organic premium of $2.83. The total number of conventional milk ads decreased 55 percent. The total number of organic milk ads decreased 42 percent.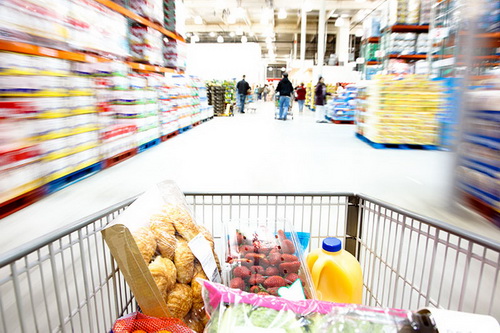 August cold storage
On 31 August, US cold storage holdings of butter totalled 371.7 million pounds, unchanged in percentage from the previous month, but up 22 percent from August 2019. Natural American cheese holdings total 790.1 million pounds, 1.0 percent higher than the previous month and 3.0 percent more than August 2019. Total natural cheese stocks were 1,378.3 billion pounds, 1.0 percent lower than last month, but 1.0 percent higher than August 2019.
Retail prices for conventional and organic milk, September 2020
A survey of retail prices conducted by the Federal Milk Market Order administrators found conventional whole milk prices for September 2020 average $3.56 per gallon. September organic whole milk prices average $4.09 per half gallon. In September, conventional reduced fat (2 percent) milk gallons average $3.52 and organic reduced fat (2 percent) milk half gallons average $4.09.
Read the latest Pig Outlook from Jim Wyckoff on The Pig Site.
TheCattleSite News Desk


IMPORTANT NOTE: I am not a futures broker and do not manage any trading accounts other than my own personal account. It is my goal to point out to you potential trading opportunities. However, it is up to you to: (1) decide when and if you want to initiate any traders and (2) determine the size of any trades you may initiate. Any trades I discuss are hypothetical in nature.
Here is what the Commodity Futures Trading Commission (CFTC) has said about futures trading (and I agree 100%): 1. Trading commodity futures and options is not for everyone. IT IS A VOLATILE, COMPLEX AND RISKY BUSINESS. Before you invest any money in futures or options contracts, you should consider your financial experience, goals and financial resources, and know how much you can afford to lose above and beyond your initial payment to a broker. You should understand commodity futures and options contracts and your obligations in entering into those contracts. You should understand your exposure to risk and other aspects of trading by thoroughly reviewing the risk disclosure documents your broker is required to give you.