QMS Welcomes Opening of Key Export Market for Scotch Beef
SCOTLAND, UK - Quality Meat Scotland (QMS) welcomed the announcement last week (9 August 2017) that beef from the UK is set to be back on the menu in the Philippines.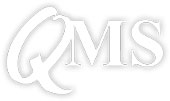 The new export deal worth £34 million for the UK, was announced by UK Food Minister George Eustice.
QMS was one of the UK levy bodies which supported Defra, along with the Scottish Government and other agencies, with the work undertaken to progress the opening of the market in the Philippines.
The Philippines is the largest food and drink market in south east Asia with meat consumption expected to grow by ten per cent over the next five years. A delegation of inspectors from there visited the UK last year.
Alan Clarke, Chief Executive of Quality Meat Scotland, said the announcement was excellent news for the Scottish red meat industry.
"The Philippines are a priority market for Scotch Beef PGI which has earned a global reputation for quality underpinned by one of the longest-running quality assurance schemes in the world.
"The deal announced today could also offer great potential in terms of maximising returns from the whole carcass."
Mr Clarke added that there are substantial opportunities for the Scottish red meat industry to develop and grow business inside and outside of the EU.
QMS works hard to promote the Protected Geographical Indication (PGI) status of Scotch Beef and Scotch Lamb at key overseas food events and showcased the guarantees of quality assurance, provenance and welfare that underpin the brands.
Increased meat exports in 2016 played an encouraging role in a record year for food and drink exports from Scotland. Overall food and drink exports from Scotland grew by £421 million in 2016, to a record £5.5 billion, representing an 8 per cent increase in the value of exports to Scotland's successful food and drink sector over the past year.