Romania Reports Anthrax Outbreak
ROMANIA - The Romanian veterinary authorities have reported an outbreak of Anthrax in Botosani.
The World Organisation for Animal Health (OIE) received an immediate notification on 19 June from Dr Marius Grigore, Director and Head of Unit at the Animal Health Department of the General Sanitary Veterinary Directorate, National Sanitary Veterinary and Food Safety Authority.
According to the report submitted to the OIE, the outbreak was initially observed on 2 June and confirmed on 16 June after a bacteriological examination was carried out on cattle in Botosani's local laboratory LSJV.
The causal agent of the Anthrax agent was found to be Bacillus anthracis, wherein 24 animals were found to be susceptible, out of which one was affected.
The OIE reports that the diseased bovine was slaughtered at home and its meat kept in a freezer. The owner was also found to be infected with Bacillus anthracis. The diagnosis was confirmed on infected meat.
The OIE, in conjunction with the Romanian authorities, have applied several control measures, some of which include vaccination in response to the outbreak, screening, official disposal of carcasses, by-products and waste, disinfection and slaughter.
Affected animals have not received treatment and apart from the above mentioned, no other measures have been applied.
The following map shows the precise location of the outbreak: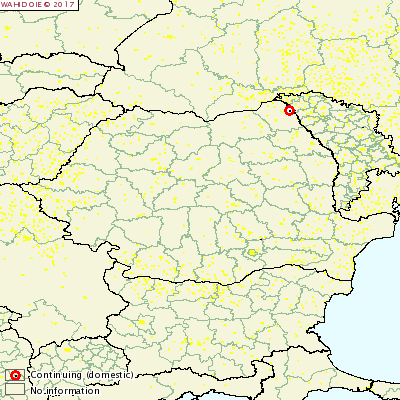 Further Reading
Find out more information on Anthrax by clicking here.
TheCattleSite News Desk