Call for Patience in Assessing Survival of Fall Seeded Cereal Crops
CANADA - The Executive Director of Winter Cereals Canada is calling for patience as winter cereal growers assess the viability of crops that were planted last fall, writes Bruce Cochrane.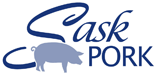 Farm-Scape is sponsored by
Manitoba Pork Council and Sask Pork
FarmScape is a
Wonderworks Canada
production and is distributed courtesy of Manitoba Pork Council
and Sask Pork.
Winter survival of the fall seeded cereal crops has been variable, with crops in eastern Manitoba hit the hardest by two mid-winter thaws, one in January and one in February, that left pools of water in the fields that froze killing plants but levels of damage ease heading west.
Jake Davidson, the Executive Director of Winter Cereals Canada, says growers are now assessing their fields.
Jake Davidson-Winter Cereals Canada
From here on in, if you've got a crop that's a good crop, I think we're headed in the right direction.
It's not getting too cold at night, we're getting reasonable days, it's getting a little warmer every day.
The crop of course at this point has no winter hardiness left but I don't expect we're going to get any hard hard freezing on the ground at this point so it's a matter now of giving it a little bit more time.
A lot of people will just be going out and taking s some samples from the field just to see what the general overall situation is.
Where they've got these kills from the moisture and the ice it's not going to take a lot of thought to figure out dead or alive but other people are going to want to just see what the overall healthiness of the field is, what percentage of the crop survived so they'll be doing that from now through till the first week or so of May, taking out plants, taking them in the house.
You dig them up, you lay the crown between some damp paper towel in a relatively warm spot and you just keep it damp and wait a couple of days and see if anything sprouts.
That's pretty simple science.
Mr Davidson says, if the crop wasn't wiped out by the freeze, give it a little more time.
He says you're not going to be seeding spring crops for awhile so there's lot's to time to reseed if needed but winter wheat can be resilient and can fill in a lot of spots so, if you sit back and wait you might be pleasantly surprised.
TheCattleSite News Desk