Renegotiation Likely to Jeopardise US Food Processors Access to Canadian Products
US & CANADA - The Research Lead with Agri-Food Economic Systems says US food processors need to be sensitive to the potential impact on them of reduced access to imported Canadian products under a renegotiation of the North American Free Trade Agreement, Bruce Cochrane writes.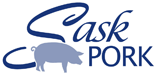 Farm-Scape is sponsored by
Manitoba Pork Council and Sask Pork
FarmScape is a
Wonderworks Canada
production and is distributed courtesy of Manitoba Pork Council
and Sask Pork.
Agri-Food Economic Systems has released an Independent Agri-Food Policy Note which looks at the prospects for the US agri-food industry under a NAFTA renegotiation.
Dr Al Mussell, the Research Lead with Agri-Food Economic Systems, observes the US food processing industry has benefitted from imports of Canadian bulk products, primarily grain, and intermediate imports such as ground grain and livestock.
Dr Al Mussell-Agri-Food Economic Systems
I think the reality is the US wouldn't be able to support its food processing industries at the level they've been able to had they not had access to Canadian products.
Just one example we went through in the policy note is oats.
The US imports oats out of particularly Manitoba, probably elsewhere in western Canada directly down into breakfast cereal manufacturing plants in the United States.
The US is not a large oat producer of its own.
Whether or not it could sustain those kinds of industries, understanding that oats is a big part of what goes into breakfast cereal is perhaps an open question, but probably pretty difficult for them without access to Canada.
The same thing on pork products, other red meat products.
We know that the US imports a significant volume of Canadian cattle and hogs for processing in their plants and these products, they turn around and export back to Canada as well as elsewhere as ready to eat products.
That's value added that's added in the US.
Dr. Mussell says, depending on how the NAFTA renegotiation proceeds, US food processors can't assume they'll continue to have the same kind of access to Canadian products that they've had in the past.
TheCattleSite News Desk