Iowa Capital Witnesses Remarkable Bonds of Canada, US Friendship
US - Canada's Parliamentary Secretary to the Minister of Foreign Affairs applauds the remarkable bonds of friendship that exist between Canada and the United States, writes Bruce Cochrane.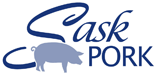 Farm-Scape is sponsored by
Manitoba Pork Council and Sask Pork
FarmScape is a
Wonderworks Canada
production and is distributed courtesy of Manitoba Pork Council
and Sask Pork.
Last week the Iowa House of Representatives and the Iowa Senate passed resolutions declaring 15 March as Canada Day at the Capitol, recognizing the importance of trade between Iowa and Canada.
General Andrew Leslie, the Parliamentary Secretary to the Minister of Foreign Affairs, on hand to represent Canada, observes the relationship Canada has with Iowa, the six billion dollars worth of trade per year that goes back and forth, the integrated supply chains, the friendships, the bonds of family and fellowship are nothing short of remarkable and symbolize the relationship that Canada has with the United States.
Andrew Leslie-Government of Canada
Nine million jobs depend on that flow of goods and service across the border.
By the way, 400 thousand people cross that border every day both ways.
We do untold billions of dollars of trade together and the friendships that we have are not only because of family and geography proximity but also blood.
A soldier for 35 years, I had the privilege and honor of working for American generals in a variety of deployments around the world.
I had the privilege of having American soldiers, a complete battle group under my command when I was in Afghanistan.
I fought with them both day and night, extraordinary soldiers all and than you for all who've served and those who support them.
My daughter, a gunner, trained on the triple 7 guns, the big 155 systems, prior to her deployment to Afghanistan down in the States because the United States Marine Corp took those first six guns out of the production cue to loan to us.
We then repaid them once we got our new guns.
Went to Afghanistan, she supported American and Canadian troops both from her fire base, moving around transported by American Chinooks.
Canadian guns, shooting in support of Americans, transported by American Chinooks.
It doesn't get closer than that.
General Leslie says they wish to see the relationship continue and nurture.
TheCattleSite News Desk