Scotch Beef, Lamb High Profile at Berlin Green Week
GERMANY - Two of Scotland's most iconic foods – Scotch Beef PGI and Scotch Lamb PGI – are enjoying a high profile in Germany over the next fortnight at International Green Week Berlin - the world's biggest fair for food, agriculture and horticulture.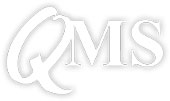 Quality Meat Scotland (QMS) has a strong presence at this year's event (20 - 29 January 2017) which last year attracted over 380,000 visitors, of which 85,500 were trade visitors.
Laurent Vernet, Head of Marketing at QMS is attending the event along with Peter Toholt, QMS's German Export Agent. QMS will be promoting the Protected Geographical Indication (PGI) status of Scotch Beef and Scotch Lamb at the event along with the guarantees of quality assurance, provenance and welfare that underpin the brands.
A chef is also preparing samples of top quality Scotch Beef and Scotch Lamb for potential buyers to savour at the event.
According to Mr Vernet, Germany still remains a key market for Scotch Beef and Scotch Lamb and in 2016 the Scottish red meat industry's exports to Germany increased by 23 per cent.
QMS, which had a major presence recently at SIAL, one of the world's largest food trade events, has also been working hard to raise the profile of the brands in other key growth export markets including Sweden and Denmark and will have a presence at the Restaurang events in Stockholm and Copenhagen in the coming weeks.
Exports to the Nordic countries, Poland and Baltic countries and other central and eastern European countries rose by 19 per cent, 197 per cent and 444 per cent, respectively in 2016. France and Benelux represented 67.8 per cent of Scottish beef and lamb exports.
Exports outside of the EU, mainly in South Africa, Hong Kong and Thailand, represented 5.4 per cent of total of total Scottish red meat exports.
"These recent export figures show that there are still substantial opportunities for the Scottish red meat industry to develop and grow business inside and outside of the EU," said Mr Vernet.
"QMS has been working hard with other trade partners such as Scotland Food and Drink and the UK Export Certificate Partnership to open key markets such as the US, China and Japan and I am confident that these markets will be available to our industry in the not so distant future."