AHDB Reports Beefy Christmas in Hong Kong
HONG KONG - Quality Standard Mark English beef has been launched in top stores in Hong Kong in time for Christmas.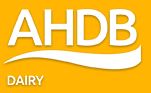 The two pre-packed premium steak lines are listed in Park N Shop, Fusion, Taste and International stores in the territory and Macau and are available now. The launch is supported by publicity and PR.
This launch comes after major successes for UK lamb, beef and pork products in 2016 with Hong Kong supermarket chains such as Welcome, Aeon and City Super. UK beef exports year to end of October are up 18 per cent in value, making the territory the largest destination for UK beef outside the EU.
Jean-Pierre Garnier, the Head of Meat Exports for AHDB says: "We are delighted with the level of retail interest for our products. Hong Kong is a very competitive market for meat and, at the top end, congested with offer from all over the world.
"Nonetheless, we offer a unique, grass-fed, tender and flavoursome product that is attracting a high premium against beef from other origins. The Hong Kong lamb market is smaller but we are leader at the top end of the market.
"Premium pork, sausages and pork pies have also strong and growing sales. AHDB is consistently investing in promotion in Hong Kong. In 2017, we are planning a large presence at the Hofex and Restaurant & Bar food shows as well as food service and retail promotions."
TheCattleSite News Desk