Bluetongue Outbreaks Reported in Turkey, Bosnia and Herzegovina
GLOBAL - Bluetongue disease has been reported on cattle and sheep farms in Turkey and Bosnia and Herzegovina, in the latest reports to the World Organisation for Animal Health (OIE).
One sheep died in the outbreak in Bosnia and Herzegovina, which affected nine cattle and six sheep in total. The sheep that died was the only animal to show any clinical signs of the disease.
The affected farm, in Brusnica in the Lopare region, held 17 cattle and 24 sheep in total.
The type of virus involved has not been identified. Traceability and quarantine measures are being used to contain the outbreak.
In Turkey, one case of Bluetongue was identified, in a sheep. The sheep is part of a herd of 11 on a farm in Isiklar, Balikesir region. The serotype of the virus involved has not yet been confirmed.
In response to the Turkish outbreak, 5600 sheep have been vaccinated.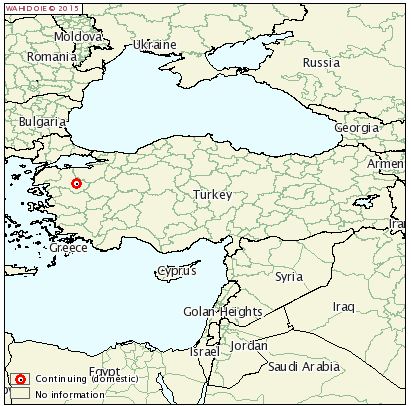 Further Reading
You can visit our Bluetongue information page by clicking here.
TheCattleSite News Desk