First Official Veterinarian Conference Calls for Increased Communication
UK - A call for increased information flow between the Animal and Plant Health Agency, private vets and farmers on bovine TB testing, the complexities of arranging the export of travelling horses and challenges around the certification of Pet Passports in the digital age were just some of the topics discussed at the first conference aimed at Official Veterinarians (OVs), which took place 22-23 October 2015 in Swindon.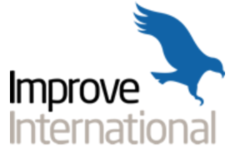 Attended by 250 delegates from right across the country, the conference, themed 'Reducing the impact of notifiable animal diseases in the UK,' featured lecture streams for large animal, small animal and equine vets with topics ranging from new thinking on the eradication of bovine TB, the potential threat to UK pets from Echinococcus multilocularis and an update on avian influenza.
Round table debates gave delegates a chance to quiz speakers directly and an exhibition of the latest products and services for OVs ran alongside.
The conference was organised as a joint venture by Improve International, the company which handles OV registration and training in England, Scotland and Wales and 5m Publishing, both part of the Benchmark Holdings Group.
It was run in association with the Animal & Plant Health Agency (APHA) and took place at the Alexandra House Hotel and Conference Centre.
Commenting on its success, David Babington MRCVS, Managing Director of Improve International, said: "Since working more closely with OVs we have become increasingly aware of their commitment to fulfilling their role effectively and of their desire to be better informed and more actively involved in discussions about the control of notifiable diseases. Staging this conference to bring them up to date with the latest thinking and to provide an environment in which they could network and share ideas was our response and we are delighted at the support it has received in its first year."
He added: "The enthusiastic and stimulating discussions following many of the lectures confirmed the need for a forum such as this that brings OVs together with experts from private practice, other animal health-related organisations and the APHA. We are already planning the 2016 OV conference."
Acquired by Benchmark Holdings Plc in February 2015 and based in Swindon, Improve International provides high quality CPD in a range of formats for veterinary surgeons, veterinary nurses, receptionists and practice managers to help them to develop their skills and knowledge, using a combination of review lectures, case-based discussion and where, applicable, hands-on practical sessions.