Simpler Testing for Cattle Herds with TB Breakdown
UK - With effect from 1 January 2014, Animal Health & Veterinary Laboratories Agency (AHVLA) is simplifying bovine tuberculosis (bTB) test instructions for herds in England that have their 'Officially TB Free Status Withdrawn' (OTFW) due to a new TB break-down.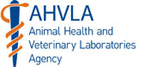 AHVLA clarifies that, in the event of the identification of test reactors with visible lesions and/or any animals with culture-positive test results, a minimum of two additional tuberculin (short interval) skin tests read at the more strict 'severe' interpretation will be required.
Thereafter, the number and interpretation of any additional short-interval tests that may be necessary will depend on the magnitude of the tuberculin reaction and the post-mortem and laboratory culture results (if available) in other skin test reactors detected in the herd.
This is a clarification of existing instructions, not a policy or test interpretation change, and no difference in the outcome of tests is expected as a result.
The requirement for herds to pass two consecutive skin tests read at the severe interpretation before movement restrictions can be lifted, will also apply to Officially TB Free Status Suspended (OTFS) herds suffering a new TB break-down in the 'edge of high risk' area. Thereafter, if the affected herd requires further short interval tests, these will be read at the normal 'standard' interpretation unless the reactors subsequently show visible lesions or are culture positive.
The finding of any culture-positive slaughterhouse cases during a herd break-down may also affect subsequent test interpretation.
TheCattleSite News Desk