MSD Extends IBR Control Options with Launch of Inactivated Marker Vaccine
UK - MSD Animal Health has launched an inactivated marker vaccine for use in the control of Infectious Bovine Rhinotracheitis (IBR). The new product, Bovilis® IBR Marker Inac, complements the company's Bovilis IBR Marker Live.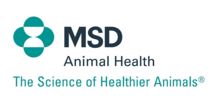 The development gives farmers a range of disease management options offering greater simplicity and additional flexibility in the control of IBR, which is an important part of any successful vaccination programme, says MSD Animal Health ruminant veterinary adviser Drew McGurren MRCVS.
"With this extended Bovilis IBR Marker programme, farmers can work with their vets to initiate IBR vaccination of their cattle with a single shot primary course of Bovilis IBR Marker Live, easily followed by boosters every six months using a single dose of either Bovilis IBR Marker Live or Bovilis IBR Marker Inac. Both primary course and boosters can be administered by the same intramuscular route.
"Depending on the disease situation within a herd, Bovilis IBR Marker Inac can also be administered to cattle from three months of age as a primary course of two injections four weeks apart should the veterinary surgeon consider this appropriate. The programme then follows a six monthly single dose booster regime," Drew McGurren explains.
"The availability of Bovilis IBR Marker Inac provides a simple control option in defined farm situations, not least where an alternative to the live vaccine is preferred or required. Overall, we see this development adding convenience, ease of use and flexibility for veterinary surgeons and farmers as they work to control a significant disease threat in dairy and beef cattle in the UK."
Bovilis IBR Marker Inac is a prescription-only medicine (POM-V). Farmers requiring further information should speak to their veterinary surgeon.