Canada Continues to Fight US M-COOL
CANADA - Gerry Ritz, Canadian agriculture minister, has pledged to continue the fight against US Mandatory Country of Origin Labelling, writes Bruce Cochrane.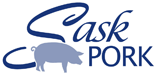 Farm-Scape is sponsored by
Manitoba Pork Council and Sask Pork
FarmScape is a
Wonderworks Canada
production and is distributed courtesy of Manitoba Pork Council
and Sask Pork.
On Monday the federal Government requested the establishment of a World Trade Organization compliance panel to determine whether the United Sates has complied with a WTO order to bring Mandatory Country of Origin Labelling into compliance with US international trade obligations.
Federal agriculture minister Gerry Ritz says amendments made in response to that order will further hinder the ability of Canadian cattle and hog producers to compete in the US.
Gerry Ritz-Canada Minister of Agriculture and Agri-Food
The WTO ruled that the Americans were not in compliance, that their Country of Origin Labeling rules and regulations, as they had set them up, contravened free and unfettered trade so we took them to the WTO, we won that ruling, they appealed, we won that appeal.
The Americans before the end of May last spring had to come forward with changes that were required to bring them into compliance.
They brought forward some new initiatives which we actually and their own industry feels make this even worse, more indefensible than it was before but they have continued to press ahead with that.
As I explained to my counterpart Tom Vilsack, he has a political fix to a problem that doesn't exist.
His own industry, coupled with Canadian and Mexican industry, are now taking the Government of the United States to court to try and get an injunction so they can not move forward with the rules as they're written.
When SARL had their get together in Vancouver last spring, they actually came forward with a resolution, that's at the state level, a unanimous resolution calling on their own government to cease and desist with Country of Origin Labelling.
Us asking for another panel to assess, adjudicate their compliance is the next step in the process.
Minister Ritz notes the US government recognizes the integration of the North American beef and pork industries so he remains hopeful common sense will prevail.
TheCattleSite News Desk