Explore Various Options for Addressing Excess Phosphorus
CANADA - The executive director of the Manitoba Livestock Manure Management Initiative says farmers contending with excess phosphorus now have a range of options, Bruce Cochrane writes.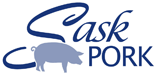 Farm-Scape is sponsored by
Manitoba Pork Council and Sask Pork
FarmScape is a
Wonderworks Canada
production and is distributed courtesy of Manitoba Pork Council
and Sask Pork.
Research conducted on behalf of the Manitoba Livestock Manure Management Initiative by the University of Manitoba and Manitoba Agriculture Food and Rural Initiatives shows farmers in nine of Manitoba's 78 rural municipalities are contending with an excess of phosphorus and in seven of those nine the balance could be restored by replacing synthetic fertilizer with available manure.
MLMMI executive director John Carney says if you have a phosphorus surplus it's coming from synthetic fertilizer or livestock manure and if it's coming from synthetic fertilizer the recommendations is to simply apply less whereas, if it's the result of livestock, producers have three main options.
John Carney-Manitoba Livestock Manure Management Initiative
In terms of the feed that they're feeding their livestock, we know that what ever feed isn't used by the animal is excreted in the form of excess nutrients and so there may be phytase, there may be different enzymes that they can use in the feed that help the animal digest the nutrients better so less nutrients are excreted.
Depending on what crop rotation they're growing, there may be crops that they could consider that would require and use more phosphorus than the crops that they're currently growing.
Then finally, in certain cases, it might be appropriate to look at various manure processing technologies to capture that phosphorus so that it can be more cost effectively transported from an area that's a phosphorus surplus to an area that needs the excess phosphorus.
For more on dealing with phosphorus visit the Manitoba Livestock Manure Management Initiative web site at manure.mb.ca.
TheCattleSite News Desk