Minister Considers Options for Dealing with US M-COOL
CANADA - Canada's agriculture minister says Ottawa will consider all options should the US fail to bring US Mandatory Country of Origin Labelling into compliance with its international trading obligations by 23 May, writes Bruce Cochrane.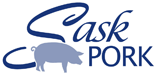 Farm-Scape is sponsored by
Manitoba Pork Council and Sask Pork
FarmScape is a
Wonderworks Canada
production and is distributed courtesy of Manitoba Pork Council
and Sask Pork.
Last month In response to a World Trade Organization order to bring Mandatory US Country of Origin Labelling into compliance with its international trading obligations the United States issued a proposed rule to modify labeling provisions for muscle cut covered commodities to require the origin designation to indicate where each production step occurred and to remove the allowance for commingling.
Yesterday, following his trade mission to Washington, agriculture minister Gerry Ritz told reporters our Government will consider all options, including extensive retaliatory measures, should the US not achieve compliance by the 23 May deadline.
Gerry Ritz-Canada Minister of Agriculture and Agri-Food
Our government remains extremely disappointed with the proposed regulatory changes put forward by the United States.
The changes proposed by the US will not bring it into compliance with its WTO obligations.
In fact these changes will increase the discrimination against exports of cattle and hogs from Canada and increase the damages to Canadian industry as well as American industry.
It's been a long fight working with the red meat industry on both sides of the border and we're not about to stop.
We had an instructive meeting with the American Meat Institute, a group that recognizes that the industry has already suffered major fallout from COOL in lost production and jobs in the United States.
When the US first implemented the mandatory COOL rules back in September of 2008 the impact on Canadian livestock exports was deep and immediate.
Between October 2008 and September 2009 exports to the US of Canadian feeder cattle and slaughter hogs declined by 49 per cent and 58 per cent respectively.
Mr Ritz says his next stop will be Mexico where he'll be meeting with his counterparts to discuss Country of Origin Labelling and respective strategies moving forward building on the strong partnership put together on the WTO panel.
TheCattleSite News Desk