AHVLA Issues Further Warning Over Flukes
UK - The Animal Health and Veterinary Laboratories Agency (AHVLA) has repeated warnings to farmers and stock-holders to be aware of the very high risk of liver fluke infection, following the exceptionally wet summer of 2012.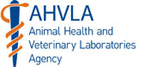 An increased level of infection was forecast for the autumn and winter of 2012/13, and has now been confirmed by the increase in the number of diagnoses recorded by AHVLA.

Gavin Watkins, AHVLA Veterinary Investigation and Surveillance Lead for Wales, and Chair of the Agency's Cattle Expert Group, said:"The increase in the number of diagnoses is largely a result of high rainfall in 2012, which favoured the life cycle of the liver fluke and presented a considerable risk of infection to cattle and sheep grazing wet and poorly drained pastures.

Prevention of infection is difficult at this time of year and vets have reported that the incidence of infection on some farms is so high that animals have had to be housed to avoid the risk of further infection.

If farmers and stock-holders want to find out if they have fluke infection in their herd or flock they should consult their veterinary surgeon, who can send samples for diagnosis. It is important to remember that, as well as cattle and sheep; goats, llamas and alpacas are highly susceptible to fluke infection."

The AHVLA and SCOPS (Sustainable Control of Parasites in Sheep) have already issued warnings of continued high risk of liver fluke infection for grazing animals for the early part of 2013, because the infective stage of the fluke life cycle will survive well on pasture land in mild, wet winters.


TheCattleSite News Desk