Some AHVLA Office Locations To Change
UK - A number of Animal Health and Veterinary Laboratories Agency (AHVLA) offices will relocate following Defra's decision to reduce the size of its current property estate.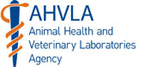 Reducing the cost of property overheads is a key area for making necessary savings. As different government organisations have estate in similar locations with surplus capacity it is possible to relocate staff to nearby locations without impacting on service delivery. By making such savings the impact of the spending review on frontline delivery services can be lessened.

AHVLA will consequently relocate from a number of properties during the current fiscal year. The list of AHVLA occupied sites that will be vacated can be viewed by clicking here.

Work is also underway to identify other properties that have a lease break or lease end during 2011/12 and to review the relocation of offices from these sites. A list of the AHVLA occupied sites under review can be found by clicking here.

The Defra Estates Strategy Programme is responsible for providing AHVLA's estate in England and Wales. It is charged with coordinating the alignment of the Defra estate with the future operational needs and reducing the overall estate running costs by 33% by the end of the spending review period.

AHVLA is an executive agency working on behalf of Defra, Scottish Government and Welsh Assembly Government. The agency was formed on 1 April 2011, following the merger of Animal Health and the Veterinary Laboratories Agency (VLA).
TheCattleSite News Desk