Reduction in Trade Disruptions Expected
CANADA - Canada's agriculture minister is confident the permanent placement of a Canadian Food Inspection Agency veterinarian in Russia will help mitigate trade disruptions involving shipments of Canadian beef and pork entering that market in a much more timely manner, writes Bruce Cochrane.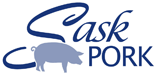 Farm-Scape is sponsored by
Manitoba Pork Council and Sask Pork
FarmScape is a
Wonderworks Canada
production and is distributed courtesy of Manitoba Pork Council
and Sask Pork.
Last week, at the conclusion of his agricultural trade mission to Morocco, Germany and Belgium federal agriculture minister Gerry Ritz told reporters the Canadian Food Inspection Agency will be placing a permanent veterinarian in Moscow to help deal with trade disruptions.

Minister Ritz says the problems related to Canadian beef and pork exports have been primarily one of certification, the right paperwork.
Gerry Ritz-Canada Minister of Agriculture and Agri-Food
Shipments were being held up or not allowed to leave Canada or held up at the Russian end simply because of a change in a certificate requirement.

This will allow that veterinarian who has a fluent grasp of the Russian language to actually do that right on site so that we don't have to have people jumping on a plane to fly over and, of course, the down time.

Russia has a tremendous situation where there's a black market that's growing and there's a lot of certificates that are showing up that are counterfeit at best and a lot of product coming in from other countries that they may have a Canadian certificate on and it's not.

We're concerned that that will give us a black mark when it comes to the great quality that we ship so we want to make sure that the certificates that are there are right, that the ones that are going forward actually do come from Canada so this veterinarian will have that ability.

These are date sensitive materials.

We want to make sure that they keep flowing.

Having him right on site is good for the importers on the Russian side to make sure the certificates are right.

It's good for the exporters on this side to know that we have someone with second sight right there on the ground to make sure that if there is an issue it's justifiable.

Minister Ritz is confident this new posting will help mitigate trade disruptions in a much more timely manner including those related to the access of Canada's key beef and pork into those markets.
TheCattleSite News Desk