Manitoba Govt Pledges to Help Livestock Producers
CANADA - Manitoba's minister of agriculture food and rural initiatives is pledging to help the province's livestock producers adapt to a planned 2013 ban on the winter spreading of livestock manure, writes Bruce Cochrane.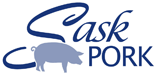 Farm-Scape is sponsored by
Manitoba Pork Council and Sask Pork
FarmScape is a
Wonderworks Canada
production and is distributed courtesy of Manitoba Pork Council
and Sask Pork.
In March 2008 the Manitoba government announced it would extend a ban on the winter spreading of livestock manure to all operations by 2013, ending the exemption for smaller operators and promised to provide transition assistance to help producers adapt, as part of its plan to clean up Lake Winnipeg.

Manitoba agriculture minister Stan Struthers says the government was clear in its commitment to help farmers transition to a new framework of water protection and he's confident a program is close to being finalized.
Stan Struthers-Manitoba Minister of Agriculture Food and Rural Initiatives
We've been working to get programs in place.

We've had good uptake on the environmental farm action program which involves beneficial management practices in terms of planning, in regards to nutrient management.

We know that we have to get some increases in manure storage capacity, we know that we have to improve storage and handling processes that are out there and that our province will help in terms of financing those kinds of improvements.

We have three construction seasons between today and the end of 2013 so I want to be able to fully take advantage of those construction seasons.

We also want to be able to support any producers that want to invest in things like anaerobic digesters and separators and those sorts of technologies that can help us handle manure.

Manure is not nuclear waste.

If treated properly it's fertilizer and can be useful.

We need to get to the point where it's not ending up in our lakes and rivers causing problems so we're going to be there to help the Manitoba farmer accomplish that.

Mr Struthers says this is about dealing with the volumes of nutrients that end up causing problems in our lakes and he agrees there is a very useful role that the provincial government can play in terms of helping financially to make the transition into a better water protection framework.
TheCattleSite News Desk