Bovine Reproduction Congress in Colombia
COLOMBIA - Intervet/Schering-Plough Animal Health recently organised the Second International Congress of Bovine Reproduction in Bogotá, Colombia.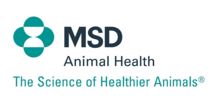 The event was held mid September and attracted both local and international speakers and an audience of more than 500 veterinarians.

One of the keynote speakers was Dr. Gerhardt Schuring, Dean of Veterinary Medicine at the Virginia Polytechnic Institute and State University in the U.S. and inventor of the RB51 vaccine, who gave a highly informative presentation on Brucella Abortus (also known as undulant fever).
There were also lively discussions — with speakers from Mexico, Brazil and Venezuela — on biotechnology's role in improving reproduction on already productive farms. Overall, the congress was regarded as a great success by all present.
The subjects addressed and the discussions that followed were highly valuable and provided real solutions for reproductive problems on the Colombian farms.
Further reading...
Monthly technical bulletins are provided by the group called "Noticias de Reproducción Bovina". View the August 2009 edition below. Links to earlier editions are provided below. The Editorial is in Spanish, but the article abstracts are in English.
Click on the image below to view...
Earlier PDF editions