Canada Hopes for Quick Resolution of COOL
CANADA - Ottawa is hopeful issues related to controversial new US mandatory country of origin food labelling laws can be resolved within the next 30 days, writes Bruce Cochrane.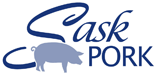 Farm-Scape is sponsored by
Manitoba Pork Council and Sask Pork
FarmScape is a
Wonderworks Canada
production and is distributed courtesy of Manitoba Pork Council
and Sask Pork.
Earlier this week Canada officially requested formal consultations with the United States under the World Trade Organization dispute settlement process on Country of Origin Labelling.

Agriculture Minister Gerry Ritz says, while Canada remains committed to a respectful working relationship, these new regulations must not discriminate against Canadian producers.
Gerry Ritz-Federal Agriculture and Agri-Food Minister
The formal consultations under the WTO dispute settlement process moves Canada forward on two paths at the same time.

This gives the United States one last opportunity to sit down with our officials to find a solution that is acceptable to all sides.

Second this is a necessary step before a WTO dispute settlement process.

The formal consultation gives both parties a window of 30 days to find a workable way forward.

Until we receive a result that works best for Canada we will continue to stand up for our producers against COOL.

As I said before we are committed to a respectful relationship with our American neighbors but we'll also continue to stand up for Canadian producers.

Last year Canada's beef and pork exports to the United States market were worth some four billion dollars.

This important economic activity is built on the hard work of Canadian producers and processors and our world class products speak for themselves.

The current COOL regulations add huge costs and red tape for Canadian beef and pork exports heading south.

It's a needless and expensive thickening of the border that is harmful for the industry on both sides of the 49th parallel.

Ritz notes, the Americans are coming to grips with the fact that there's a lot of angst as they look at some four billion dollars in costs to US consumers to segregate and work with the new system.

He adds, for the first time, he's hearing talk of a review of the legislation six to nine months after implementation.
Further Reading
TheCattleSite News Desk