"Grazing school" brings in forage and pasture experts
CANADA - The "2006 Manitoba Grazing School" conference taking place just over the border offers a great opportunity for Saskatchewan cattle producers to network with their colleagues in the livestock industry and hear from some of the foremost experts in the field of forage and pasture management.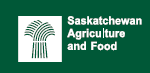 The formal part of the program will take place November 28-30 at the Keystone Centre in Brandon, Manitoba. It is sponsored by the Manitoba Forage Council, Manitoba Agriculture, Food and Rural Initiatives (MAFRI), and participating agri-businesses.
Pam Iwanchysko, a forage specialist with MAFRI, is the chair of the program committee for the conference. She says that the organizers have been overwhelmed by the ongoing popularity of the Grazing School seminar.
"We started this concept in 1997, so we've been going nine years strong now. We had a small conference, it was just a bunch of forage specialists who got together and thought that we should have a provincial conference that focuses on grazing and pasture management, because there was a definite need for it in the province. We've had a lot of conferences specifically focused on livestock production, but nothing on forage production," Iwanchysko said.
"When we first started it, we thought it would last a couple of years, then the popularity would start to die off and we'd quit. Well, it hasn't died off yet, and we still get phenomenal response from producers. We always get positive comments in regards to our evaluations, and it's just grown and grown and grown."
Iwanchysko points out that the Grazing School generally draws around 400 people every year, from across the prairies and even from the northern United States. "I'd say around 20 per cent of our attendance is from Saskatchewan, which is terrific," she noted.
Iwanchysko feels that much of the conference's popularity is due to two main factors. First, the seminar offers delegates a lot for a very reasonable registration fee. There are notable keynote speakers, expert presentations on leading-edge research, break-out sessions for producers to network and learn from one another's experiences, a trade-show with numerous agri-businesses, a very popular banquet and other social functions.
Second, conference organizers always strive to select topics that are relevant to what's going on in the industry that particular year, so delegates are always hearing something new in areas that are emerging and becoming increasingly important to their operations. As a result, many producers return to the seminar year after year, which is a positive indication of its value.
"Our keynote speaker this year is Dr. Anibal Pordomingo, who is coming all the way from Argentina to speak about producing forage-finished beef," said Iwanchysko. The practice used to be popular in Canada decades ago, but producers shifted over time to mostly grain-finishing cattle. Now, new research has begun to reveal that there may be health and medical benefits to forage-finished beef, which is generating renewed interest in the approach.
"The Manitoba Forage Council has just finished going over an analysis of producing forage-finished beef in Manitoba. So we're kind of promoting that it can be done here on the prairies. It's not something that is out of reach for us," Iwanchysko said.
Among the numerous other topics featured on the program are fertility management in forages and pastures, getting the most out of native pastureland, seeding cropland into forages, and integrating livestock into a zero-till cropping program.
Registration for the Manitoba Grazing School is $150. Producers, agri-business entrepreneurs, academics or anyone else interested in learning more about the conference can visit the Manitoba Forage Council website at www.mbforagecouncil.mb.ca or call the agency at (204) 482-6315.
TheBeefSite.com News Desk