Japan beef imports to remain unchanged in 2024 - GAIN
High prices, weak yen soften demand
Tokyo projects that 2024 beef imports will be flat year-on-year, according to a recent US Department of Agriculture (USDA) Global Agricultural Information Network (GAIN) report.
High import prices and a weak yen exchange rate soften demand. Chilled beef imports for premium retail sales will be limited, although frozen beef imports will rise to supply the boost in demand in the hotel and restaurant segment.
Japan's overall beef imports in the first 6 months of year 2023 were down 1% from 2022: chilled beef imports are down 11%; frozen imports are up 5%.
Imported frozen beef supplies food processing companies as well as the hotel and restaurant sector. But their inflation also is affecting demand: industry sources say some restaurant chains are changing menus and substituting cheaper cuts of beef or changing to pork.
US beef exports are affected directly: growth in supply of Australian trimmings tracks closely with the spike in prices of US short plates.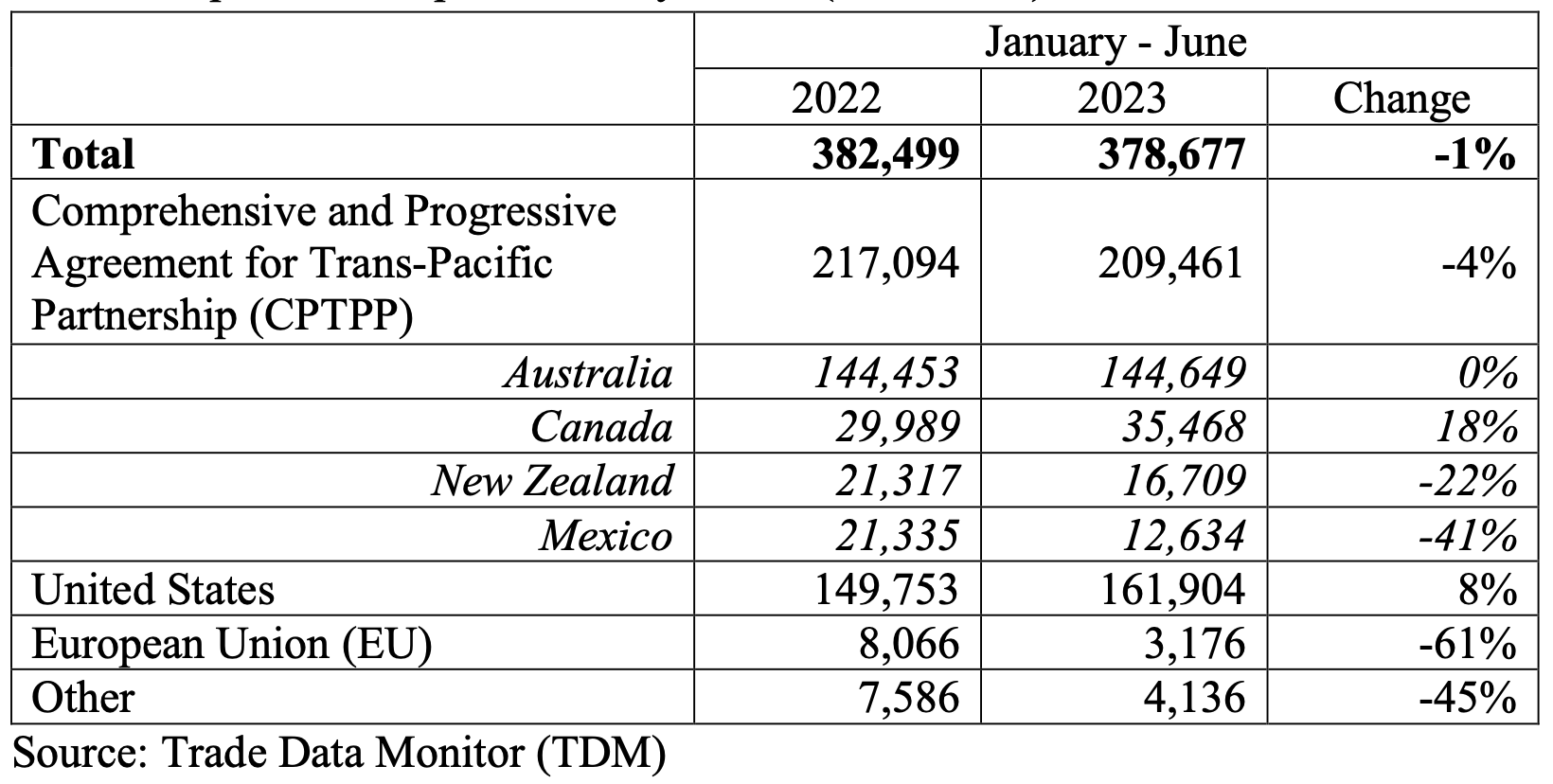 Some Japanese importers expect US short plate prices must rise further since cattle prices are high and slaughters are limited. By contrast, prices of Australian trimmings likely will continue to fall since demand from China is flat.
A weak yen has also depressed demand for meat imports, The yen started weakening in early 2022. For Japan's beef exports, the weak yen could give a boost in 2024 with help from Japan's incentive policies and expanded wagyu production.