OPINION – African agriculture is ready for a digital revolution
Akinwumi Adesina, president of the African Development Bank and Patrick Verkooijen, CEO of the Global Center on Adaptation believe that data delivered by mobile phones can help Africa's farmers adapt to climate change and boost the economy.
In an editorial published by the Thomson Reuters Foundation, Akinwumi Adesina and Patrick Verkooijen explain that Africa's food systems must become more resilient to future shocks like droughts, disease and floods. Food production must increase sustainably and counties must reduce their reliance on food imports. They believe that mobile phone and smart phone ownership in Sub-Saharan Africa could hold the key to strengthening the agriculture sector and reducing poverty.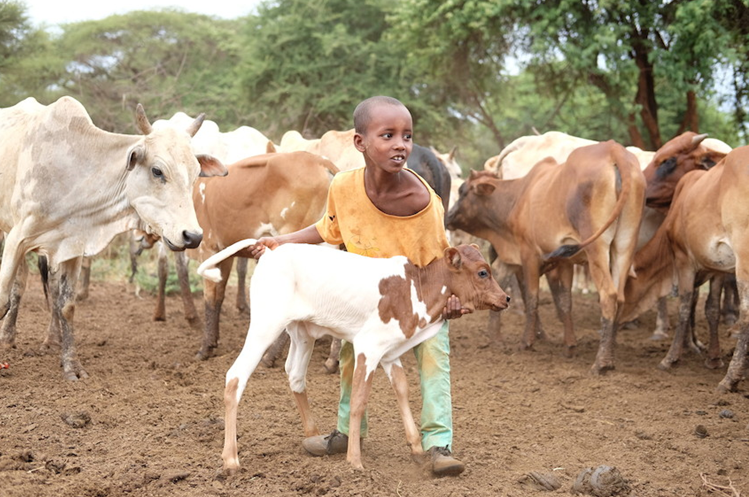 Digital services like text messaging can reliably reach remote areas, and devices with smart features can connect to the internet. The ease of communication can drive prosperity at a local and national level. In Uganda, SMS services that promote market price awareness have stabilized and raised prices for key commodities like coffee and maize. Ghana saw a similar boost in farmer wealth when digital services cut out the middleman.
However, improved farm gate prices are not the only benefit to come from widespread mobile phone use. The authors say that these digital services are the gateway to farm loans, crop insurance and improved economic security – which will help farmers become more resilient to climate change by adopting new farming methods or experimenting with drought-resistant crops.
The authors also point out that the data footprints from mobile phones can be analyzed to help risk assessments when applying for loans, making credit cheaper and more accessible.
Transforming food systems digitally has demonstrably excellent results: the African Development Bank, which has allocated over half of its climate financing to adaptation since 2019, has already helped 19 million farmers in 27 countries to lift yields by an average 60% through applying digital technology.
This is why the Global Center on Adaptation and the African Development Bank have launched the Africa Adaptation Acceleration Program (AAAP) to mobilize $25 billion to scale up and accelerate innovative climate-change adaptation across Africa.
Once developed, the digital nature of these services often makes such projects easy to replicate elsewhere and scale, even across large rural areas with little existing infrastructure.
Read the full editorial on Thomson Reuters.
Source: Reuters