Weekly beef and dairy digest: COVID-19 impacts trade flows and the US rethinks its posture towards China
Jim Wyckoff's latest update tracks market changes in China and outlines the latest updates in the US dairy industry.
The view from China - COVID-19, politics and economics
Increasing pushback against Chinese COVID-19 testing on food imports
China has stepped up its testing for COVID-19 on food imports, resulting in temporary bans on products from 20 countries. The situation is increasingly angering those impacted, with some saying China's actions are tantamount to a trade restriction.
In a World Trade Organisation meeting on 5 and 6 November, Canada (backed by Australia, Brazil, Mexico, Britain and the US) said China's testing of imported foods and rejections of products that had positive nucleic acid tests are "unjustified trade restrictions," adding that China has not provided scientific justification for the measures.
The WTO did not immediately respond and since then China has intensified its food screenings. The World Health Organisation says neither food nor packaging are known transmission routes for the virus.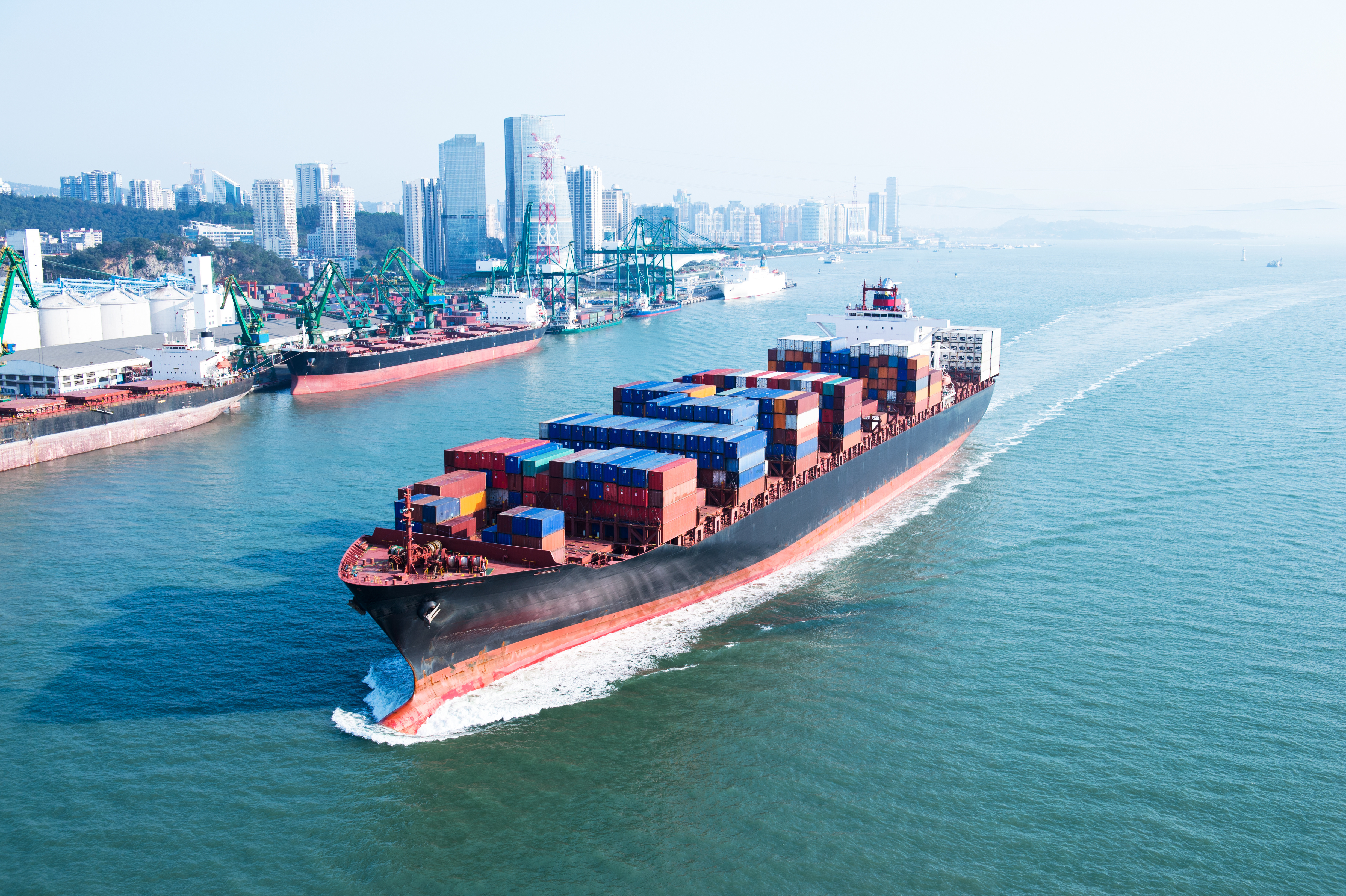 "Whenever a health authority performs a test, and finds something, they should share the results," a Beijing-based diplomat who declined to be identified told Reuters. "We haven't received one single lab analysis," he said.
China finds COVID-19 on packaging of frozen meat and seafood from numerous countries
The city of Shanghai in China announced that all imports of "high-risk" cold-storage food will have to be tested for COVID-19 and have packaging disinfected before it is stored and sold in the city. China increased testing of frozen foods for COVID-19 last week, resulting in more import bans, despite continued assertions from the World Heath Organisation that the risk of catching the virus from frozen food is low.
Meanwhile, the southern city of Xiamen detected the virus on a shipment of pork from France during a random inspection. Also, Jining city in China's Shandong province found COVID-19 on imported frozen seafood, beef and tripe, triggering bans from associated companies in Brazil, Bolivia and New Zealand. Two other provincial capitals detected COVID-19 on the packaging of pork from Argentina.
President Trump may be planning last-minute China crackdown
US President Donald Trump will enact a series of hardline policies during his final 10 weeks to cement his legacy on China," senior administration officials with direct knowledge of the plans told Axios' Jonathan Swan and Bethany Allen-Ebrahimian.
Based on the Axios report, Trump will "try to make it politically untenable for the Biden administration to change course as China acts aggressively from India to Hong Kong to Taiwan, and the pandemic triggers a second global wave of shutdowns." National Intelligence Director John Ratcliffe is expected to publicly describe in granular detail intelligence about China's nefarious actions inside the US.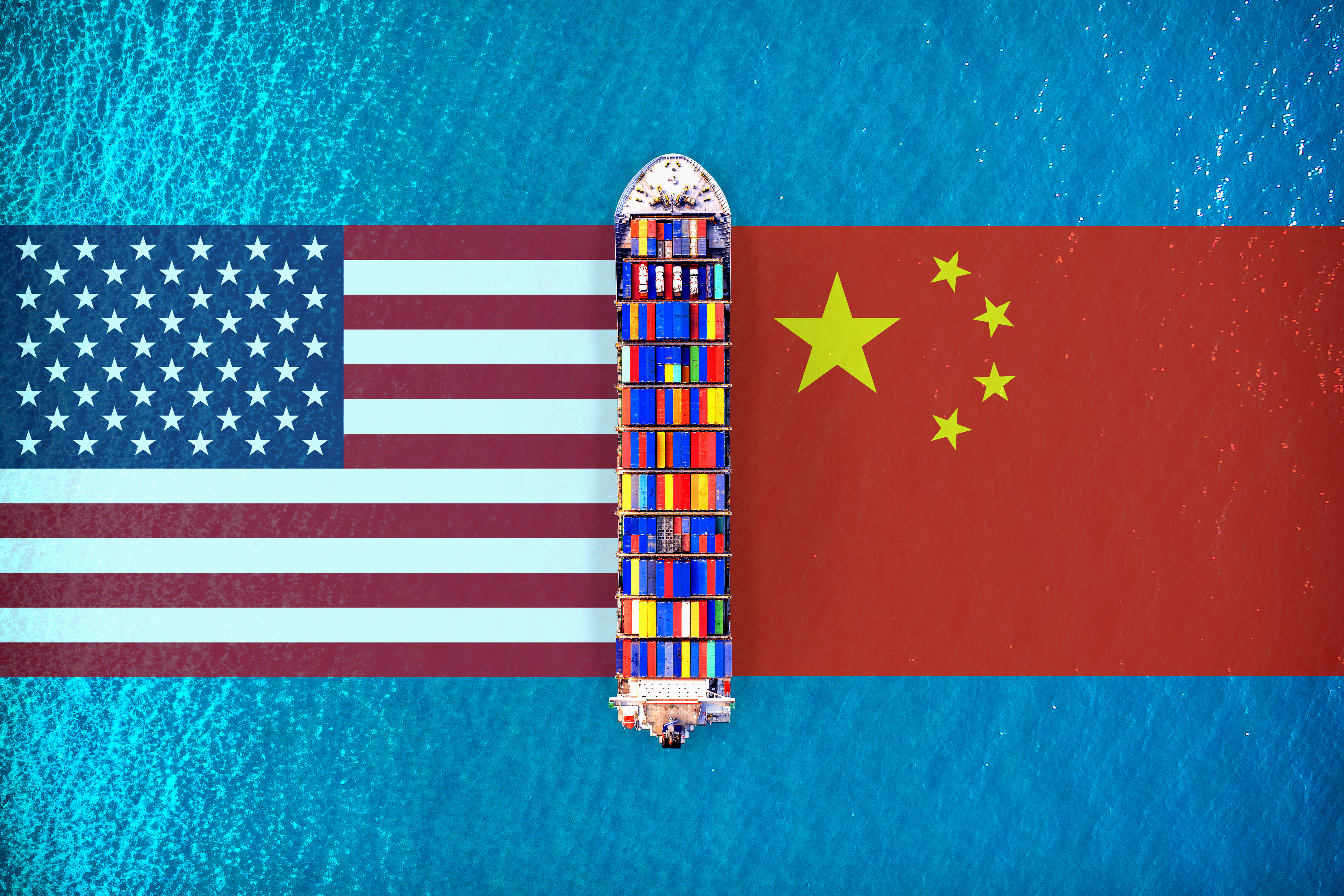 Axios says, "Trump officials plan to sanction or restrict trade with more Chinese companies, government entities and officials for alleged complicity in human rights violations in Xinjiang and Hong Kong, or threatening US national security. The administration also will crack down on China for its labour practices beyond Xinjiang forced labour camps. But don't expect big new moves on Taiwan or more closures of Chinese consulates in the US."
Joe Biden may reverse Trump's China policy after he assumes the presidency
"Given the consensus in Washington DC, it's going to be nearly impossible for Joe Biden to have a new course in US/China relationship," Xie Tao, professor of political science at Beijing Foreign Studies University, said in an interview.
"The Biden administration will try to demonstrate that it's tougher than the Trump administration on China — but smarter. It won't be the preoccupation fixation with a bilateral trade balance," said Graham Allison, Douglas Dillon professor of government at Harvard and the founding dean of Harvard's John F Kennedy School of Government. "Biden believes in multilateral efforts, alliances, multilateral institutions and initiatives," he said.
Growing China retail sector a positive for meat imports
China's retail sector continues to grow to new highs as the number of middle-class consumers keeps growing. Online and offline stores continue to expand their footprint to attract customers who increasingly value quality, safety, convenience, and nutrition.
The retail food industry held up relatively well despite the COVID-19 economic downturn during the first half of 2020. Imports of consumer-oriented food products climbed to a record high of $73 billion in 2019, but US sales were down because of China's retaliatory duties. However, imports of US retail food products are gaining ground in 2020 because of the US-China Economic & Trade Agreement.
Beef industry updates from the United States
Beyond Meat launching new plant-based burger varieties
Beyond Meat this week unveiled two new versions of its plant-based Beyond Burger that will be available nationwide by 2021.
The new and improved Beyond 35 burger contains 35 percent less total fat and 35 percent less saturated fat than traditional 80/20 ground beef, which amounts to about 5 grams of saturated fat.
Meanwhile, the new Beyond 55 burger, represents the plant-based producer's vision for a low-fat burger, as it contains 35 percent less total fat than 80/20 ground beef, but also has 55 percent less saturated fat, amounting to about 3 grams of saturated fat.
US beef exports rise after weak period
Net sales of 46,400 metric tonnes (MT) reported for 2020--a marketing-year--were up noticeably from the previous week and from the prior 4-week average.
Increases were primarily for South Korea (17,300 MT, including decreases of 800 MT), Mexico (10,600 MT, including decreases of 200 MT), Japan (7,000 MT, including decreases of 700 MT), Hong Kong (3,200 MT, including decreases of 200 MT), and Taiwan (2,500 MT, including decreases of 100 MT).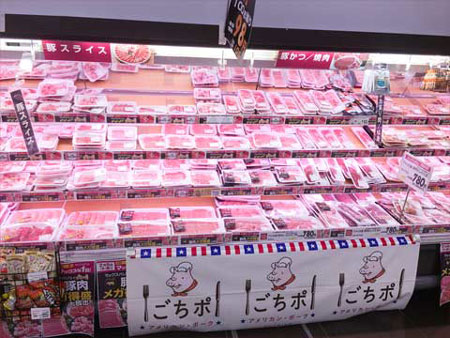 For 2021, net sales of 14,100 MT were primarily for South Korea (8,500 MT), Japan (2,900 MT), and Hong Kong (900 MT). Exports of 22,300 MT--a marketing-year high--were up 58 percent from the previous week and 27 percent from the prior 4-week average. The destinations were primarily to South Korea (6,200 MT), Japan (5,900 MT), Mexico (2,600 MT), China (2,200 MT), and Hong Kong (1,700 MT).
USDA's latest weekly milk report
Fluid milk
Class I demand remains mixed in the COVID-19 era for school districts. Orders are mostly steady from week to week, although suppliers continue to report each state and region are very distinctive this year. Milk production is flat to increasing in most of the country this fall. Even in Florida, where milk yields have been mixed, production reports are showing upticks. Cream is also growing in availability. Multiples slid slightly on the top of the ranges in the West and Midwest.
Eggnog manufacturers are clearing strong milk/cream loads. In addition, heavy whipping cream and other holiday product manufacturers are clearing healthy cream loads for stronger production schedules.
Condensed skim markets continue to display a stable tone. Some ice cream makers are receiving additional supplies for seasonal demands. FOB cream multiples are 1.30-1.43 in the East, 1.18-1.33 in the Midwest, and 1.05-1.28 in the West.
Dry products
Low/medium heat non-fat dry milk (NDM) prices are mostly lower this week. Buyers' spot demands are mixed. Market conditions are steady to soft. High heat prices are fairly unchanged. Trading activities are steady to slower. Buttermilk powder prices are mixed. Spot load interests vary throughout the regions.
There are some strengthening demands from seasonal bakeries. Dry whole milk prices are unchanged. The market tone is balanced. Dry whey prices are steady to firming. Several buyers are purchasing additional loads this week. Whey protein concentrate 34 percent prices are mixed. Spot market activity is somewhat quiet. Lactose prices are steady to lower. Buyers' demands are a bit soft. Market conditions are softening. Prices for both acid and rennet casein are unchanged on light spot market activity.
Organic dairy market news
The Agricultural Marketing Service (AMS) reports estimated US sales of total organic milk products for September 2020 were 237 million pounds, down 1.0 percent from September 2019, but up 0.4 percent year-to- date. Organic whole milk sales for September 2020, 103 million pounds, were up 6.5 percent compared to a year earlier and up 14.1 percent compared with year-to-date 2019.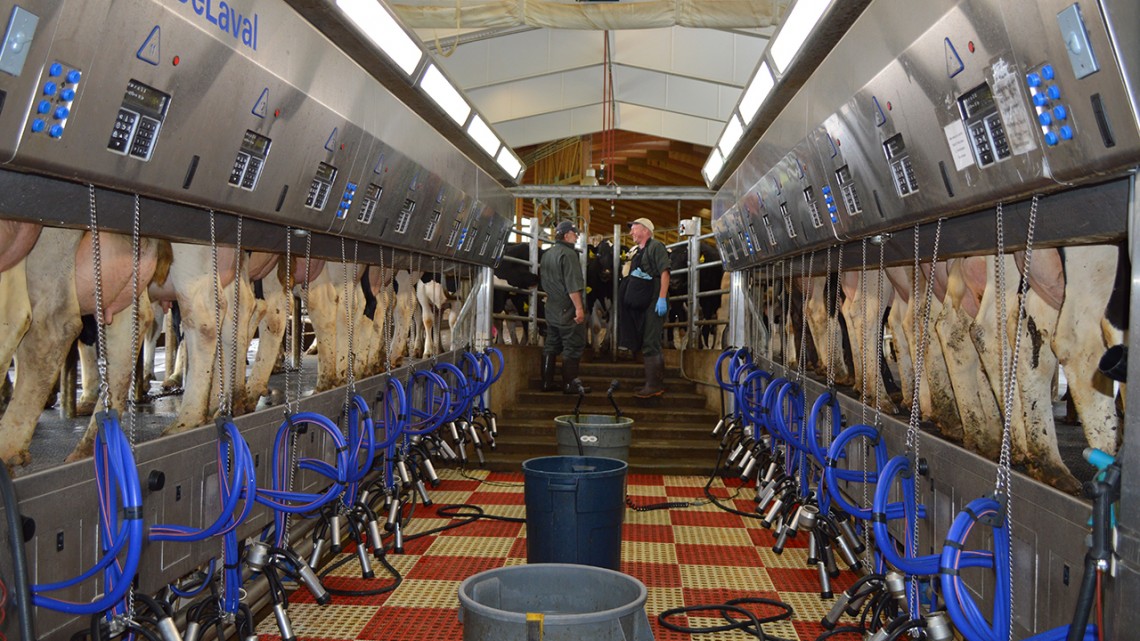 Reduced fat milk (2 percent) sales were 84 million pounds, up 12.6 percent from the previous year and up 15.9 percent year-to-date. This survey period, total organic dairy retail advertisements increased 14 percent. Total retail ads for individual commodities show organic milk increased 77 percent, organic yogurt declined 6 percent, and organic butter fell 43 percent. Limited data impeded the percentage calculation for organic cheese.
Organic milk ads, half gallon containers, grew from the previous retail survey, up 67 percent across the regions to lead all organic dairy commodities in retail ad volume. Prices increased 22 cents, growing the countrywide average price to $3.92.
National retail report (DMN)
Just ahead of the fall holidays, the total number of dairy advertisements have shifted up. Conventional ad totals grew just 3 percent, while organic advertisement totals increased 14 percent.
Naturally, butter advertisements (conventional, in 1 lb packages) were the most advertised item this week. Another seasonal favourite, conventional eggnog in quarts, grew by the largest amount of any dairy item, ad numbers bounded over 500 percent from last week.
November USDA milk supply and demand forecasts
USDA's milk production forecasts for 2020 and 2021 are raised from the previous month on stronger growth in milk per cow and higher expected dairy cow inventory. The 2020 fat basis import forecast is raised on recent trade data and higher expected imports of cheese and butterfat products in the fourth quarter.
This strength is expected to carry into 2021 supporting a higher 2021 fat basis import forecast. The fat basis export forecast for 2020 is raised on higher expected exports of cheese and butterfat; no change is made to the 2021 fat basis export forecast.
The skim-solids basis import forecast for 2020 is reduced on lower imports of low-fat milk powders while the 2021 import forecast is reduced on lower imports of a number of dairy products. The 2020 and 2021 skim-solids basis export forecasts are raised on stronger expected sales of skim milk powder.
Click here to read the latest Pig Outlook on The Pig Site and be sure to read the Poultry Outlook on The Poultry Site.
TheCattleSite News Desk


IMPORTANT NOTE: I am not a futures broker and do not manage any trading accounts other than my own personal account. It is my goal to point out to you potential trading opportunities. However, it is up to you to: (1) decide when and if you want to initiate any traders and (2) determine the size of any trades you may initiate. Any trades I discuss are hypothetical in nature.
Here is what the Commodity Futures Trading Commission (CFTC) has said about futures trading (and I agree 100%): 1. Trading commodity futures and options is not for everyone. IT IS A VOLATILE, COMPLEX AND RISKY BUSINESS. Before you invest any money in futures or options contracts, you should consider your financial experience, goals and financial resources, and know how much you can afford to lose above and beyond your initial payment to a broker. You should understand commodity futures and options contracts and your obligations in entering into those contracts. You should understand your exposure to risk and other aspects of trading by thoroughly reviewing the risk disclosure documents your broker is required to give you.