Weekly beef and dairy digest: the meat industry contends with more COVID-19 cases
Jim Wyckoff's latest update on the global cattle industry shows some friction for Australia's beef exports and an in-depth view of the dairy industry.
Latest news from across the globe
US meat processor sues New Mexico over order to close
Stampede Meat is suing the state of New Mexico, arguing that its plant in Sunland Park should be able to remain open under an executive order from President Trump issued last April. The order allowed meat plants to stay open to protect the US food supply.
Last week, New Mexico's Department of Health ordered Stampede Meat to close for 14 days after the state identified at least six COVID-19 cases at the plant during a five-day period in late October.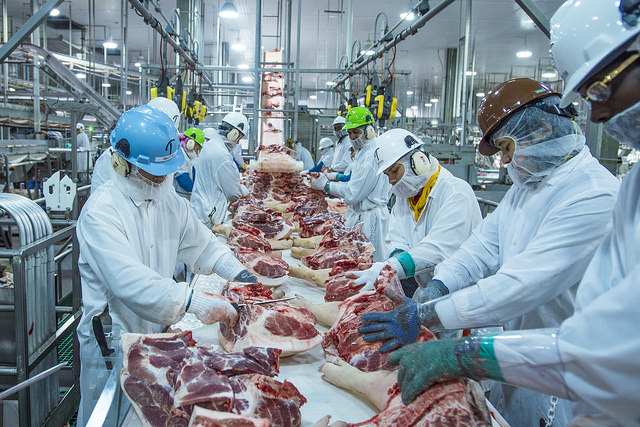 Stampede Meat argues the order is unconstitutional and would force it to destroy millions of pounds of meat that go to grocers like Walmart and Costco or restaurant chains like Denny's and Applebee's.
"Allowing the Department of Health to ignore the president's Executive Order and close Stampede Meat and other meat and poultry processing companies will lead to similar food shortages and rationing," the lawsuit says.
Stampede contacted USDA for help testing employees; USDA says it has offered to help the plant manage the pandemic and ensure food supplies.
South Korea likely to raise tariffs on Australian beef
Under the Korea-Australia Free Trade Agreement (KAFTA), Korea can temporarily increase tariffs once imports exceed an agreed safeguard volume. For 2020, that volume is 174,087 metric tonnes (MT) shipped weight.
Australia is expected to hit that trigger next week, pushing duties from 21.3 percent to 30 percent through year-end. The US tariff will remain at 16 percent due to a greater safeguard volume of 318,000 MT shipped weight under the Korea-US Free Trade Agreement the Trump administration forged.
The US and Australia are major competitors in the South Korean beef import market and the tariff change could lift US shipments to a country that typically prefers Aussie beef.
Beyond Meat involved in the new McPlant sandwich
This week McDonald's said it had developed a plant-based patty called the McPlant — "crafted exclusively for McDonald's, by McDonald's" — that will be tested in 2021 on a market-by-market basis. The news sent shares of Beyond Meat lower as weak pandemic demand hit its Q3 results.
Following the moves, a spokesperson for Beyond Meat said that both the company and McDonald's "co-created the plant-based patty."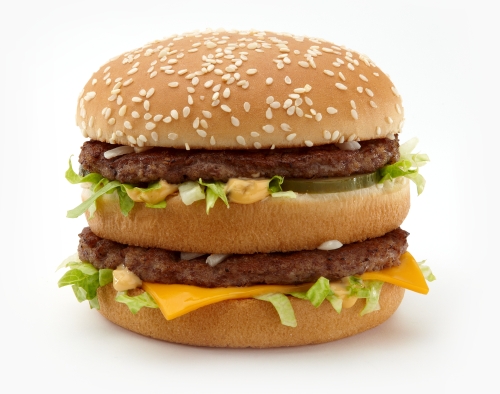 USDA overview of the global dairy market
India milk production to rise, says USDA
Assuming a normal 2021 monsoon season, and adequate feed availability, India's fluid milk production is forecast to rise from an estimated 194.8 million metric tonnes (MMT) in CY 2020 to 199.0 MMT in CY 2021, USDA reported this week.
Further supported by a growing population and rising incomes, including a resumption in economic activities from the earlier COVID-19 lockdown, NFDM and butter consumption in CY 2021 will rise to 675,000 MT (up 5.5 percent) and 6.3 MMT (up 2.5 percent), respectively.
Despite this growth, longstanding challenges continue to prevent optimal Indian dairy sector growth, including low Indian bovine animal milk productivity relative to those of developed countries; inconsistent availability of feed and fodder resources, and an inefficient cold chain network that is minimally accessed by milk producers.
Western European overview
An experienced European dairy analyst characterises current dairy markets there as being super boring. Most price movements are viewed as sideways market movements with little trend setting significance.
Milk production in the EU January – August 2020 increased 1.8 percent from January – August 2019 according to CLAL data made available to USDA. November milk production in the main producing countries, Germany and France, is at the seasonal low point. Ireland has had strong increases during 2020 but unofficial reports for September note a slowdown, partly seasonal.
The relatively recent increase in demand for UHT milk continues. Sales are called very high. This has kept some fluid milk away from the normal manufactured dairy products to accommodate UHT sales. Some French manufactured dairy products are reported to be the subject of being banned by several supermarket chains in Qatar.
Eastern European overview
Ukraine exports of primary dairy products January – August 2020 were below January – August
2019. Results include butter, -46.1 percent; SMP, -30.9 percent; WMP, -61.1 percent; and cheese, -18.1 percent, according to CLAL data made available to USDA.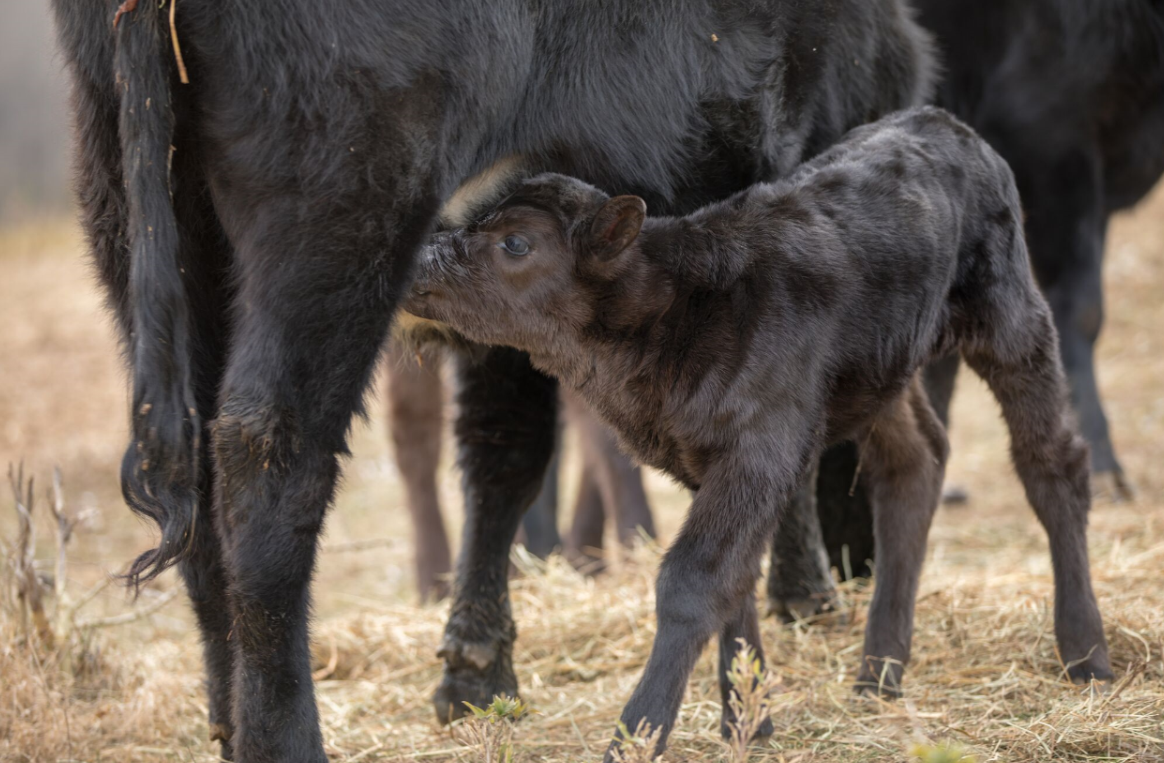 Australia's dairy overview
A sense of optimism continues to encourage dairy producers in Australia. Many pastures do not seem as dry as last year. More dairy producers are able to grow hay than last year. Hay prices are also lower, benefitting producers who purchase hay.
New Zealand update
September 2020 New Zealand milk solids reported by DCANZ, 224.952 million kg, nearly double August 2020, are up 1.8 percent from September 2019 milk solids, 220.982 million kg. September 2020 milk production, 2.708 million MT, nearly double August 2020 2020, is up 1.7 percent from September 2019, 2.664 million MT.
The view from South America
Farm milk production has generally stagnated after peaking over the past couple of weeks in the main dairy basins of South America, particularly in Argentina, Uruguay, Paraguay, Chile, and south-eastern Brazil. Scattered showers have relieved dry conditions in the south region of the continent. As noted by some contacts, these rains are helping to boost forage quality on several dairy farms.
In-depth view of the United States dairy market
Fluid milk outlook
Across the US, farm milk output is being/has been affected by uncommon weather activity. In the East, Tropical Storm Eta has the potential to disrupt production, hauling and fields. Last week's South Central area ice storms put a pinch on production plants with power outages, created road closures and could have some impact on crop health. Still, weekly milk yields in the Midwest, East, and most of the West are steady to higher. Contacts say bottling demand is up and down and varies from state to state. However, this week most industry participants are reporting a slight uptick in orders.
Cheese producers reported plentiful contracted and spot milk. Spot milk prices were reported from $2 under Class to flat Class. Condensed skim milk volumes continue clearing heavily to ice cream and NDM manufacturing. Cream is growing in availability in the Midwest, remains plentiful in the West, and remained somewhat steady in the East. FOB cream multiples are 1.30-1.45 in the East, 1.18-1.35 in the Midwest, and 1.05-1.28 in the West.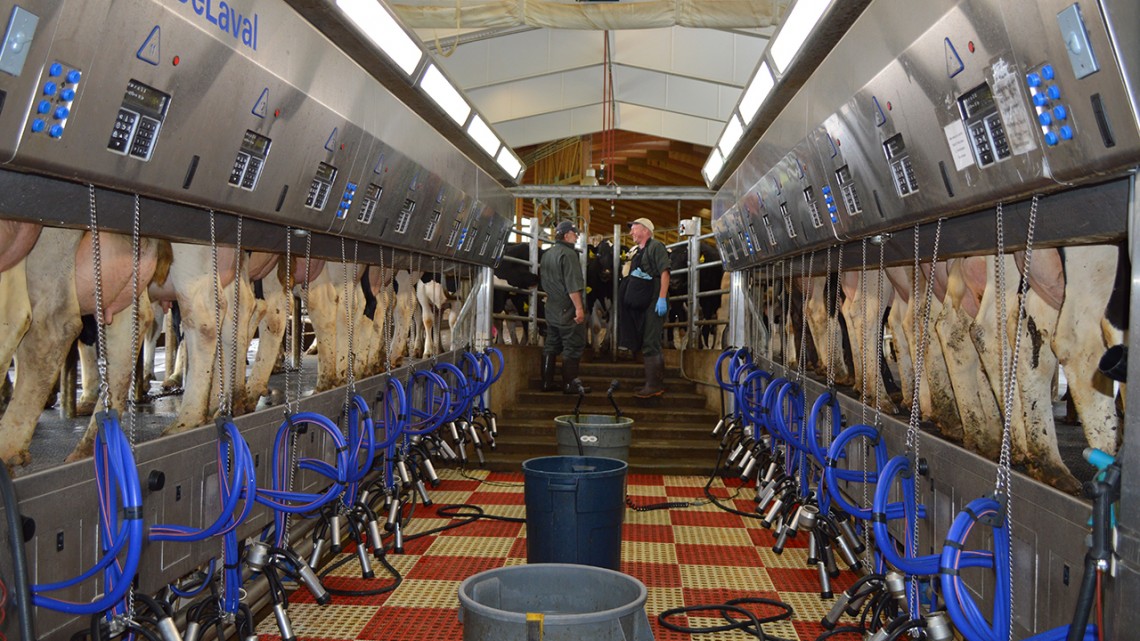 Dry products overview
Low/medium heat non-fat dry milk (NDM) prices trended downward in all regions. NDM market upticks have slowed in recent weeks as buyers are holding out for potential further drops. On the other hand, buttermilk powder prices are trending northerly in a late seasonal push. The dry whole milk price range narrowed on uncertain market tones.
Dry whey prices continued an upward trajectory in all regions, as buyers are busy fulfilling end-of-year needs. Whey protein concentrate 34 percent prices mirrored those of sweet whey powder and shifted up. The lactose price range is unchanged, but the mostly series slipped on active trading. Acid and rennet casein prices remained steady, as stocks are reportedly comfortable.
Weekly US dairy retail stores report
In the latest reporting week, USDA said conventional US retail ad numbers were unchanged, while organic retail ad numbers increased 57 percent. The most advertised dairy item was 48 to 64-ounce conventional ice cream with a weighted average advertised price of $2.90. Ads for conventional 1-pound butter increased 19 percent with a weighted average advertised price of $3.13.
The weighted average price of organic 1-pound butter is $5.56, resulting in an organic premium of $2.43. The national weighted average price for conventional eggnog in quart-sized containers is $3.01, down 4 cents from the week before.
Total conventional cheese ads decreased 1 percent, while no ads for organic cheese were reported. Ads for conventional 8-ounce shredded cheese decreased 17 percent with a weighted average advertised price of $2.37, up 7 cents from the prior week. Ads for 8-ounce conventional block cheese decreased 6 percent with an average price of $2.36, down 6 cents from last week.
Milk in half gallon containers was the most advertised organic dairy item. The national weighted average advertised price for organic half gallons is $3.70, down 23 cents from last week. The national weighted average price for conventional half gallon milk is $1.27, resulting in an organic premium of $2.43. Total conventional milk ads decreased 18 percent, while organic milk ads decreased 13 percent.
TheCattleSite News Desk


IMPORTANT NOTE: I am not a futures broker and do not manage any trading accounts other than my own personal account. It is my goal to point out to you potential trading opportunities. However, it is up to you to: (1) decide when and if you want to initiate any traders and (2) determine the size of any trades you may initiate. Any trades I discuss are hypothetical in nature.
Here is what the Commodity Futures Trading Commission (CFTC) has said about futures trading (and I agree 100%): 1. Trading commodity futures and options is not for everyone. IT IS A VOLATILE, COMPLEX AND RISKY BUSINESS. Before you invest any money in futures or options contracts, you should consider your financial experience, goals and financial resources, and know how much you can afford to lose above and beyond your initial payment to a broker. You should understand commodity futures and options contracts and your obligations in entering into those contracts. You should understand your exposure to risk and other aspects of trading by thoroughly reviewing the risk disclosure documents your broker is required to give you.