Panic buying – can our food system cope with demand?
With media outlets showing empty grocery stores and hinting at potential food shortages due to panic buying, Farm Gate host ffinlo Costain sits down with Roland Bonney of FAI Farms and Jo White of Behaviour Change for Animals to discuss the psychology of panic buying and how our food system can adjust to the new normal.
The current pandemic has put multiple countries around the world into lockdown, stalling economies and upending the status quo. To unpack the evolving situation, ffinlo Costain speaks to co-founder of FAI Farms, Roland Bonney, and Jo White of Human Behaviour Change for Animals, to explore how we and the food system can adjust to the new reality.
Context – our reactions to the pandemic
As news of COVID-19's impact became more urgent, thousands of consumers went to supermarkets to stockpile essential goods, fearing mandatory lockdowns and quarantines. Supplies of critical items like hand sanitiser, cleaning products, toilet paper and long-life goods like pasta and rice flew off shelves and into people's homes. At the time, supermarkets didn't curb customers' stockpiling behaviour. Supplies were quickly depleted.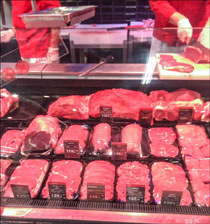 According to Jo White from Human Behaviour Change for Animals, there are both rational and irrational elements to panic buying. On one hand, preparing for an emergency is rational – people should have a plan for how they will meet their basic needs when faced with a menacing unknown. However, if we become anxious, fearful and emotional during our preparation efforts, we tend to hoard items and over-resource ourselves to reclaim control over our situation.
This behaviour has knock-on effects that negatively impacts others. An obvious example is one person's hoarding leaving others at an immediate disadvantage. White also explains that seeing someone hoard goods leaves us feeling personally unprepared. This "fear of missing out" sustains the buying frenzy, further compounding the issue.
Most consumers in the UK don't know how to plan for a 14-day shut-in. We aren't the best at evaluating what we need, and we don't have a lot of experience to prepare for it.
This confluence of events spurred many media pundits to ask if the EU's food system was resilient enough to handle customer panics and pandemics, citing empty shelves as evidence of the system's shortcomings.
Restaurants vs retail
Roland Bonney, co-founder of FAI Farms, says that an empty shelf in the grocery store indicates a distribution issue or a sudden spike in demand – not necessarily a shortfall in the food supply. Harvests in the EU haven't failed, and lorries are still running. The empty shelves are due to customer hoarding, not a lack of food per-se. The EU isn't staring down the barrel of a coronavirus-related food shortage.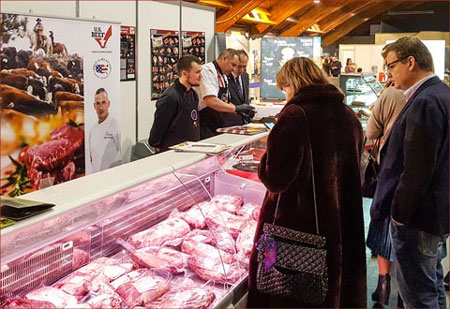 But empty shelves are still a problem for consumers, especially those who need to self-isolate or who don't have ready access to alternative food sources. In Bonney's opinion, many members of government and the wider pubic felt that the emerging coronavirus pandemic was a problem on the other side of the world; there was a sense that it would be easily handled and contained.
However, this isn't the case anymore. The UK government and other governments within the EU are getting to grips with the pandemic. It's unrealistic to think that we won't experience some bumps and reversals as our coronavirus response efforts emerge.
One of the biggest changes emerging from the pandemic is how the EU food supply chain operates. Bonney estimates that 40 percent of meals in the UK are consumed outside the home – in restaurants or other catering establishments. The pandemic represents a huge change in this status quo, and the supply chain needs a reset to address the shifting consumption patterns.
The food system needs to shift goods from the restaurant chain to the retail chain. Though this sounds simple in theory, assuming that the food economy can flip a switch and have retailers take on 100 percent of our needs within days is unrealistic.
Room for improvement
Back in late February and early March, retailers didn't take measures to curb customer stockpiling. Many supermarket chains were slow to enact social distancing measures. They also lagged in implementing precautionary steps like wiping down touchscreens and communal surfaces. It wasn't until after the UK lockdown was announced in mid-March that they took action to "flatten the curve".
However, the sector quickly changed course to operate in the new pandemic health-scape. Bonney notes that the response from the sector has been substantive – they're hiring more people, enacting measures to prevent product hoarding and setting aside special times for the elderly and frontline workers to shop. The idea that retailers haven't taken steps to address the pandemic is unfair.
Media responses
In Bonney's opinion, much of the panic over food shortages can be attributed to media narratives that catastrophise the issue. Media organisations are pressured to create a sense of urgency in order to keep their audience's attention. This means that any instinct towards rationality is shouted down in order to capitalise on pageviews.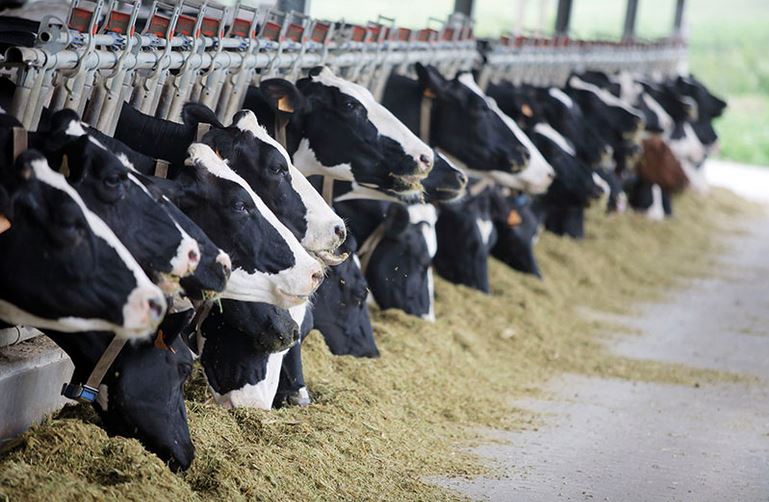 In White's opinion, legacy media and social media played on customers heightened emotional states and contributed to the UK's buying frenzy in March. She explains that humans are herd animals in terms of instincts – if we see someone stocking up on supplies, we feel pressure to do the same. Since we're loss averse, seeing empty grocery shelves triggers a sense of panic. We need to make sure we don't personally lose out.
Long-term impacts
As it stands now, the UK's National Farmers Union has sounded the alarm over potential labour shortages. The pandemic has halted immigration, and some economists fear that the UK won't be able to fill the vacant farm jobs. In Bonney's opinion, a food crisis is possible if corrective action isn't taken.
However, there are steps that the UK can take to mitigate the issue. The UK Government can play its part by encouraging people to work in the sector. It's possible to retool the rural economy to accommodate the changing labour pool. Bonney feels that we should have a reasonable expectation that people will step up to bring in the harvest. He compares this redistribution of labour to efforts made to increase the capacity of the UK's health sector – it's a solvable problem.
He notes that the UK and EU will have to adopt different policies and behaviours to operate in our new reality. The labour shortages from COVID-19 extend beyond farm workers to people who operate in the supply chain. Labourers in processing and packing plants may become ill and take time off work, leaving those industries under-resourced.
The pandemic illustrates how critical workers in the food retail and supply sectors are – something that often went unacknowledged before the outbreak. Most consumers aren't used to thanking staff in grocery stores or lorry drivers for showing up to their jobs. But as the pandemic grinds on, their essential work becomes more apparent.
From a consumer standpoint, Bonney notes that our shopping habits will change dramatically due to the pandemic. In much of the Western world, we're accustomed to convenience shopping and just-in-time logistics. However, with nation-wide lockdowns expected and stay at home orders, proliferating, this type of shopping has been brought to a halt. The items we purchase are changing as well. Consumers are shifting away from fresh food in favour of longer-life items.
What this means for the food system
Bonney tells Costain that we shouldn't judge the resilience of our food system solely on this event. It's easy to paint a picture of doom and gloom, but the system isn't broken. He argues that some elements of supply and demand may need to be rebalanced – it doesn't require the big structural changes that generate media buzz.
Listen to the full Farm Gate podcast here.