Addressing the UK's rumen and liver fluke challenge
Researchers at the University of Liverpool want to combat the growing prevalence of rumen fluke and liver fluke in the UK.
Though rumen fluke infections are usually associated with tropical and subtropical climates, the parasite is becoming more prevalent in the UK's cattle and sheep herds. Managing fluke on-farm can be challenging. Clinical signs for rumen fluke are vague. Though symptoms of liver fluke are more recognisable, the parasite is becoming more resistant to existing therapies. Fluke infections can have negative economic impacts – data from COWS estimates that liver fluke infections cost the UK farming sector £300 million per year. When it comes to rumen fluke, little data exists on the clinical or production effects of the disease, and outbreaks are increasing.

Parasitologists at the University of Liverpool are hoping to fill the knowledge gaps associated with liver and rumen fluke. Prof Jane Hodgkinson, Prof Diana Williams, Dr Jennifer Duncan and Rebecca Hoyle are tracking farmer awareness of fluke parasites and gathering data on current control efforts in the UK. Their hope is that by doing this epidemiological legwork, the UK can craft better management and prevention strategies for liver and rumen fluke.
Hoyle pursued this research after previously working on a liver fluke project. When describing her project, she said that the economic and welfare impacts of infection along with the knowledge gaps surrounding rumen fluke make the research compelling. Since instances of rumen fluke are increasing in the UK and few medicines can treat cattle and sheep with an infection, she and the research team need to gather data from UK farmers, whether they have a fluke issue or not.
How to spot rumen and liver fluke infections
According to the Farmers Guardian, rumen fluke infections cause anorexia, non-responsive diarrhoea and in some instances, can be fatal. In sheep flocks liver fluke can cause outbreaks of sudden death. It can also cause chronic disease associated with weight loss and poor body condition. For immature rumen fluke infections, animals experience intestinal damage and ill thrift. Vets report high mortality rates in young stock, and animals who are young, sick or undernourished are most susceptible to the parasites.
Vets don't recommend treating rumen fluke unless clinical signs are present, and the animals have been examined by a farm vet. Overtreatment with flukicides can lead to resistance, which could make the UK's fluke challenges more severe.
In order to manage rumen and liver fluke, vets recommend creating control plans that are tailored to individual farms. Since the parasite has to mature in an intermediate host, the mud snail, producers should attempt to reduce animals' exposure to snail habitats. Farmers should also make sure animals don't shed fluke eggs while on pasture by restricting access when fluke cases are confirmed.
About the survey
The research team is trying to gauge producer awareness of rumen fluke and get a sense of current control practices on-farm. They hope that by understanding the farming context in the UK, recommendations and control methods can become more farmer-friendly and practical. The team is also exploring the relationship between rumen fluke and liver fluke and how control efforts can address both parasites simultaneously.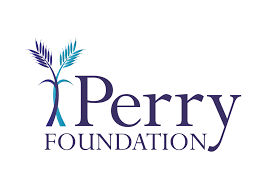 The survey is open to anyone with cattle or sheep in the UK – whether the herd has fluke or not. It takes less than 15 minutes to complete and is fully anonymous. Participants can enter a prize draw to win an Apple iPad or a Fortnum and Mason Luxury Hamper. The survey can be completed in English or Welsh and closes on 31 March 2020.
Click here to participate in the survey.