Scotch Beef, Lamb to be Showcased at Singapore Event
SINGAPORE - Scotch Beef PGI and Scotch Lamb PGI are set to be high profile at a major international tradeshow, Food and Hotel Asia (FHA), being held in Singapore next week.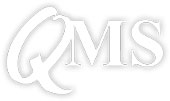 Food and Hotel Asia runs over three days from 24-27 April and attracts over 40,000 trade delegates from around the world looking to supply hotels, restaurants and other food outlets.
Quality Meat Scotland (QMS) has exhibited at this show in the past, however this year will join forces with AHDB and HCC Meat Promotion Wales to share a joint stand, showcasing premium red meat products from England, Scotland and Wales as part of a UK initiative to support exports.
At the event next week, which focuses on the hospitality sector, QMS will be promoting Scotch Beef and Scotch Lamb and its Protected Geographical Indication (PGI) status to potential buyers, along with the guarantees of quality assurance, provenance and welfare that underpin the brands.
The event will also see the launch by QMS of a new "Beef and Lamb Exporters from Scotland Directory" which showcases what sets the brands apart and profiles the companies based in Scotland and involved in exports.
The newly-compiled publication also highlights QMS's commitment to supporting Scotland Food & Drink's Ambition 2030 by showcasing Scotland's credentials as the "home of flavour" and a "Land of Food and Drink".
Laurent Vernet, Director of Strategic Engagement with QMS, is attending the show and said that the market in Asia offers significant potential for Scotch Beef sales growth in the coming years.
"Singapore offers a real opportunity for us. It is not a big market, but it is a lucrative one with real potential for the retail and food service sectors to access quality Scotch Beef and Scotch Lamb.
"Given the prevailing uncertainty regarding European markets, FHA is a fantastic platform to reinforce and strengthen our key brands and create opportunities for exporters from Scotland to secure valuable business on the world market," said Mr Vernet.
The presence at FHA Singapore, as well as further upcoming trade shows and activities, is funded by the £2 million fund of AHDB red meat levies ring-fenced for collaborative projects which is managed by the three GB meat levy bodies – AHDB, HCC and QMS.
The ring-fenced fund is an interim arrangement while a long-term solution is sought on the issue of levies being collected at point of slaughter in England, for animals which have been reared in Scotland or Wales.