Flexible live IBR Vaccination now available on-farm
A mindset change is needed among farmers to address the common perception that vaccination suggests disease is present in a herd.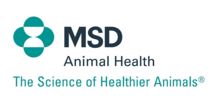 Andrew Montgomery, MSD Animal Health (known as Merck Animal Health in the United States and Canada) veterinary adviser, explains that some farmers fail to see the full impact of disease on animal health and productivity, and therefore view vaccination as an unnecessary cost.
"Others often find vaccinations complex to administer, or don't see the on-going benefit of vaccination and the value of routine programmes in preventing disease on-farm. But, with a new product claim announced, this could make vaccination a more flexible and attractive solution to disease prevention," says Mr Montgomery.
He explains, as an example infectious bovine rhinotracheitis (IBR) is reported to cost the UK cattle industry £36.6 million per year 1. A cost that could be reduced through preventative measures.
"In a recent study on a UK dairy farm where IBR was introduced to the herd, each affected cow on average produced 1000kg less milk compared to unaffected cows 2.
"Considering today's average farmgate milk price (26.68ppl), this equates to £266.80 per cow. Multiply this up and you soon start to see the major impact the disease can have on the bottom line," says Mr Montgomery.
"Although vaccination may be seen as another cost to the business, you really have to consider the cost-benefit scenario. It's a long-term investment where returns can be seen from healthy, productive animals."
He explains that the announcement that Bovilis® IBR Marker Live is now registered to offer a longer duration of immunity provides a greater level of flexibility and convenience to tailor vaccination schedules to the farm system.
"With Bovilis® IBR Marker Live farmers can now revaccinate at up to 12 month intervals, as long as the initial vaccination course has been completed. It's also possible to mix the vaccine in the same syringe as Bovilis® BVD and administer it on the same day as Bovilis® Bovipast RSP which is very convenient on-farm.
"As the first live vaccine to offer a longer duration of immunity, the new product claim puts a fresh perspective on how IBR can be controlled at a practical farm level, removing the complexity and burden that some farmers view as their biggest barrier to vaccination," says Mr Montgomery.
"The ever-present challenges from economically intrusive diseases, such as IBR, as well as the increasing pressure from regulation and changing consumer expectations means it's vital farmers understand the value of effectively managing disease on-farm."
"Vaccination is part of a wider approach to proactive and preventative disease management. The recently launched 'Disease? Not On My Farm!' initiative encourages a close working relationship with your vet. Ensuring a practical herd health plan is in place on-farm that includes a robust biosecurity strategy, and routine vaccination programme can make a tangible difference to animal performance and profitability," says Mr Montgomery.
Use medicines responsibly. Please visit www.noah.co.uk/responsible for more information. Bovilis® IBR Marker Live and Marker Inac contain BHV-1 strain GK/D (gE¯). Bovilis® BVD is an inactivated vaccine containing cytopathogenic BVD virus strain C86. Bovilis® Bovipast RSP contains inactivated BRSV, PI3 and Mannheimia haemolytica A1. Legal categories POM-V.
Bovilis® IBR Marker Live, Bovilis® IBR Marker Inac, Bovilis® BVD and Bovilis® Bovipast RSP are the property of Intervet International B.V. or affiliated companies or licensors and is protected by copyrights, trademark and other intellectual property laws. For information regarding side effects, precautions, warnings and contra-indications please refer to the datasheet at www.noahcompendium.co.uk

References
1.CHAWG Annual Report, 2014, page 7
2. Statham et al, doi: 10.1135/vr.103105
About MSD Animal Health
For more than a century, MSD, a leading global biopharmaceutical company, has been inventing for life, bringing forward medicines and vaccines for many of the world's most challenging diseases. MSD Animal Health, known as Merck Animal Health in the United States and Canada, is the global animal health business unit of MSD. Through its commitment to the Science of Healthier Animals™, MSD Animal Health offers veterinarians, farmers, pet owners and governments one of the widest range of veterinary pharmaceuticals, vaccines and health management solutions and services. MSD Animal Health is dedicated to preserving and improving the health, well-being and performance of animals. It invests extensively in dynamic and comprehensive R&D resources and a modern, global supply chain. MSD Animal Health is present in more than 50 countries, while its products are available in some 150 markets. For more information, visit www.msd-animal-health.com or connect with us on LinkedIn.