FeverTags Expands Team to Maximize Use of Novel Temperature Verification Technology
GLOBAL - FeverTags® LLC welcomes Jeff Baxter to its growing team of bovine professionals. Baxter joins the company as Global Sales and Marketing Manager.
With more than 20 years of leadership, strategic marketing and brand management expertise, Baxter brings a wealth of knowledge to the FeverTags organization.
Baxter is a seasoned marketing manager with 14 years of vaccine brand management experience with Merck Animal Health and Pfizer Animal Health, now Zoetis. Most recently, Baxter served as Global Senior Product Manager for Thermo Fisher Scientific, where he focused on developing global marketing opportunities for Bovine Viral Diarrhea Virus Persistent Infection (BVD PI) testing and Trichomoniasis testing.
"We're excited about Jeff joining our team at FeverTags," said Richard Crider, Managing Director. "Jeff will be responsible for managing our global distribution partnership relations as well as leading the sales and marketing launch efforts in bovine attractive markets for our FeverTags TempVerified™ technology."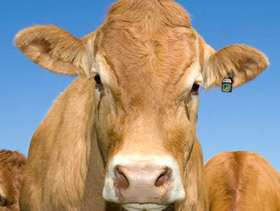 TempVerified has been validated as an effective health management tool in providing early warning that a calf is running a fever. In a peer-reviewed study1 supported by Merial UK, now Boehringer Ingelheim Animal Health, antibiotic use was reduced 30 per cent when a non-steroidal anti-inflammatory (NSAID) was used as the initial treatment to reduce fever allowing the animal's immune system to combat the disease.
Baxter will be working with bovine health industry experts focused specifically on calf health to define the best health management protocols to utilize with the incorporation of the FeverTags for early intervention.
"FeverTags is a game-changer when it comes to ensuring calf health at critical stress points in the management of calves up to and during weaning," said Baxter. "Aligning the use of FeverTags with a solid vaccination protocol will only improve veterinarians' abilities to add-value to the calves of their beef and dairy producer clientele."
For more information, go to FeverTags.com.
1
MAHENDRAN, S.A., et.al. (2017) Randomized positive control trial of NSAID and antimicrobial treatment for calf fever caused by pneumonia, Veterinary Record 10.1136/vr.104057