Safe Cattle Handling Course
This course is designed to get people thinking from the cows' viewpoint when it comes to handling.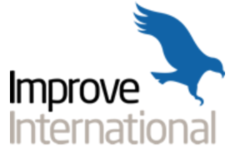 Cattle have to be handled for a variety of reasons on the farm it might be day to day routines for milking, loading and transport or a full blown TB test. Ultimately these handling events need to be efficient and safe.
Aims
The key elements are examined in turn:
Cattle behaviour – what cows do and why
People behaviour- how they influence the behaviour of the cattle they handle
Facilities appraisal – taking an animal centered approach to the hardware on the farm
Objectives
At the end of the course you will be able to:
Identify the key behaviour traits of cattle
Explain what might drive key behaviour traits (instinct, senses, learning)
Identify the key anti-predator responses in cattle and how they apply to a low stress handling approach
List the features of good facility design (including crushes)Evaluate typical farm handling scenarios
Identify further sources of help and information
Tutor: Miriam Parker
Swindon: 9th September 2017
Sheffield 28th September 2017