Farmgate Cattle Prices Up 13% Year-on-Year
SCOTLAND, UK - The firmness of the beef market over the past two months is continuing, with farmgate prices in Scotland around 13 per cent higher (and 16p/kg dwt higher) than this time last year, according to the latest analysis by Quality Meat Scotland (QMS).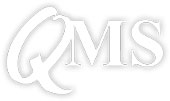 According to Stuart Ashworth, Head of Economics Services with QMS, prices are being supported by a lower availability of prime cattle in Scotland than last year and also lower carcase weights.
Within this supply profile, prime heifer availability is little changed, he said, while steer and young bull numbers have fallen.
"This reflects the consequences of encouragement towards lighter carcases encouraging earlier marketing of male cattle," said Mr Ashworth.
"Indeed latest estimates show a decline in the carcase weight of steers between March and April, a time when historically carcase weights increase. Average steer carcase weights during April in Scotland were reported as 387kg, 10kg lighter than last year and 4kg lighter than March. Heifers produced carcases 3kg lighter than last year during April."
In contrast, abattoirs in England and Wales, which had seen lower stock availability in the first quarter of 2017, are now seeing more plentiful supplies. The recent move to a slightly increased supply in England has not, however, constrained the market, observed Mr Ashworth. English producers also seeing current prices 12 per cent higher than last year and 10p/kg dwt higher than at the end of March.
Census data and data from BCMS would suggest that this scenario of tighter male cattle supplies while heifer supplies remain more stable within Scotland is likely to continue through the summer, said Mr Ashworth.
The data would also suggest that the trend relating to stock originating in a dairy herd is less marked than in the beef herd.
"Equally, though, the English market is likely to remain slightly better supplied than last year. Census data showed an increase of 3 per cent in one to two-year-old males on English farms last December while in Scotland there were 3.5 per cent fewer. Similarly, there was a 2.6 per cent increase on one to two-year-old female cattle on English farms last December compared to a fall of 1 per cent on Scottish holdings.
Nevertheless, changes to slaughter numbers and carcase weights mean that over the first third of 2017 domestic beef volumes have fallen around 3 per cent compared to last year. While there is lower physical production of beef in the UK, latest reports from Kantar Worldpanel consumer research show some modest growth in retail demand both for prime cuts and added value beef products compared to this time last year.
There has also been a change in the balance of trade for beef, said Mr Ashworth.
"With the exception of December and January, Sterling's weakness since the Brexit vote last June has contributed to lower imports of beef into the UK. Furthermore, increases in farmgate prices in Ireland over the past three months have resulted in Irish prices currently sitting 2 per cent above a year earlier compared to 1 per cent lower at the end of March. This has combined with Sterling weakness to further reduce the attractiveness of Irish imports.
Lower production, lower imports and slightly improved consumer demand has meant that, despite currency exchange weakness, in Euro terms UK beef prices are higher than last year.
This has contributed to UK exports of beef in the first quarter of 2017 failing to match those of 2016.