Border's Monitor Farm Focuses on Boosting Grass Production
SCOTLAND, UK - Plans to improve grassland management will be the focus of the next Borders monitor farm meeting on Wednesday, 17 May.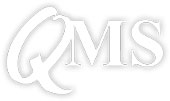 With the bulk of calving over and lambing finished for this year, the Mitchell family at Whitriggs near Denholm, are turning their attention to their 442 hectares of mainly semi-permanent and permanent grassland.
With 140 Beef Shorthorn cross, Aberdeen-Angus cross suckler cows and 1,000 Lleyn ewes, Robert and Lesley Mitchell, along with son Stuart, are keen to see if they are able to finish more stock off grass, and save money on bought-in feed.
At the meeting, independent advisor Rhidian Jones will lead a discussion about the benefits of improved grassland management and the various systems available to farmers with an interest in boosting their production from grass.
"For cattle and sheep producers, grazed grass is the lowest cost feed. Managing this valuable resource to its full potential can reduce costs and increase output per hectare," said Mr Jones.
The Mitchells currently produce 1,600 tonnes of silage each year, to help feed their stock over winter. They took their first cut of silage at the beginning of May and plan to take a further 1-2 cuts later this year.
"We have an Italian ryegrass and red clover mix and are generally happy with the quality of the silage we produce," said Robert Mitchell. "However, we are keen to look at how we can improve quality even further, so that we can reduce the need for bought in feed for our stock."
Soil management is key to ensuring grass performance and at the meeting the Mitchells will share the results of recent soil analyses to see if they need to change the pH or add any nutrients to the soil to help improve our land for both grazing and silage, and for the 40 hectares of winter wheat and oats they produce to help feed their stock.
Andrew Robinson from Hawick vets will also share this year's lambing performance from the 1,000 Lleyn flock and lead a discussion about reducing lamb mortality in all flocks.
Whitriggs farm is one of nine new monitor farms established in Scotland as part of a joint initiative by Quality Meat Scotland (QMS) and AHDB Cereals & Oilseeds and is being funded by £1.25million secured from the Scottish Government and European Union's Knowledge Transfer and Innovation Fund.
The aim of the programme is to help improve the productivity, profitability and sustainability of Scottish farm businesses through practical demonstrations, the sharing of best practice and the discussion of up-to-date issues.
Over 80 farmers attended the first meeting and a management group of local farmers and others involved in agriculture has now been established to work with the community group and facilitators to drive the project over the next three years.
The meeting on 17 May will start at Whitriggs Farm, Denholm, TD9 8QR at 10am, with lunch at the nearby Cross Keys, and should finish by 2.30pm. All are welcome and the event is free.
For catering purposes, those interested in coming along on 17 May should contact Stephen Young, one of the project facilitators on 07502 339613 or email [email protected].
For more information about the monitor farm programme here or cereals.ahdb.org.uk.