Reduced Cattle Availability Supports Modest Farmgate Price Rise
UK - Farmgate prime cattle prices have shown some modest increase over the past couple of weeks, according to Quality Meat Scotland (QMS) analysis, and currently stand 10-11 per cent higher than this time last year.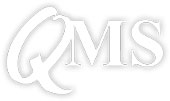 The prices paid to producers have been supported by a lower availability of prime cattle reaching the Scottish market, said Stuart Ashworth, QMS Head of Economics.
"Throughput in both auction markets and price-reporting abattoirs over the past couple of weeks has been running at lower levels than last year. Carcase weights are also falling so the volume of beef produced is lower than last year," said Mr Ashworth.
The recent price movement will also have an element of seasonality in it, he added. Prime stock supplies have historically tightened during April and into May before hitting a seasonal low in July and August.
"Last year farmgate prices started to rise in the first week of May and two years ago it was at the beginning of June, so the 2017 movement is slightly sooner than last year," observed Mr Ashworth.
In contrast, prime stock prices in England and Wales have lacked direction in recent weeks with the market there being slightly better supplied than a year ago. As a consequence, the premium found in the Scottish market over that in England has widened to its current position of 10p/kg deadweight for an R4L steer, compared to 3-4p/kg in February.
"Across Europe, in the main beef-producing countries, farmgate prices have risen at a more modest rate of less than 1 per cent over the past two weeks, suggesting the Sterling exchange rate may be supporting UK prices," said Mr Ashworth.
When converted to Euros, the UK price increase of 0.5 per cent mirrors the general state of the EU market. UK farmgate prime beef prices remain some of the highest in Europe with only Sweden, Italy and Greece having higher prime beef prices.
The consumer market continues to be extremely competitive, Mr Ashworth observed, and passing higher farmgate prices further down the chain remains a challenge for meat wholesalers.
The publication of updated consumer price information by the Office of National Statistics shows retail prices for food increased by 1.2 per cent over the past year, a lower rate than overall consumer price inflation.
However, despite recent increases, average beef retail prices during March were little different from a year ago. Some of the more expensive retail cuts are lower priced than last year and cheaper cuts like mince are slightly higher, leading consumers to do some switching from roasting joints to stewing beef and mince.
"Overall, because for the past six months beef prices have been lower than they were during the equivalent period a year earlier, there has been some growth in retail purchases of beef," said Mr Ashworth.
In contrast, lamb retail prices have been higher than 12 months ago, contributing to reduced fresh lamb purchasing. Meanwhile, pork and poultry retail prices have fallen compared with prices a year ago and poultry meat, in particular, is still seeing growth in retail demand.
Based on the experience of lamb, any significant increase in retail beef prices without similar disposable income inflation, would be likely to limit retail sales. Consequently, observed Mr Ashworth, margins in the beef supply chain post-farmgate remain slim and farmgate prices will be sensitive to the number of cattle and volume of beef in the market.