Canadian Red Meat to Gain Billion Dollar Fund from CETA
CANADA - Despite concerns over unresolved technical issues, CETA is expected to open up a one billion dollar market for Canadian red meat products, writes Bruce Cochrane.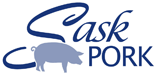 Farm-Scape is sponsored by
Manitoba Pork Council and Sask Pork
FarmScape is a
Wonderworks Canada
production and is distributed courtesy of Manitoba Pork Council
and Sask Pork.
Last month the European Parliament approved the Compensative Economic and Trade Agreement and, once approved by the Canadian Parliament, a timeline can be set for implementation.
However, unresolved technical issues are expected to delay the ability of Canadian meat processors to take advantage of the deal.
For pork the issue is the application of the Canadian health mark, and for beef and veal it's the use of antimicrobial interventions, such as the application of citric acid to kill pathogens.
Ron Davidson, the Director of International Trade, Government and Media Relations with Canadian Meat Council, says, the agreement will result in substantial opportunities for Europe immediately and for Canada once these technical issues are resolved.
Ron Davidson-Canadian Meat Council
Even though the final text is far from what we had hoped to achieve the result never the less is significant and we are looking forward to being able to take advantage of the agreement.
In that case we are talking about a total of over 80 thousand tonnes of Canadian pork and about 65 thousand tonnes in total of Canadian beef as well as three thousand tonnes of bison and duty free exports of horse meat.
When we looked at those we could see a value.
It depends on exchange rates, it depends which products you're exporting to the European Union, it depends on the relative demand and supply in the two countries but up to a total of a billion dollars.
Mr Davidson sees no reason why the issues affecting pork can't be resolved prior to implementation, however he acknowledges, the issues affecting beef and veal will take some time to resolve.
He says the beef and veal industry is working with the Canadian government to undertake research which will be used to apply to the European Food Safety Authority for approval of the antimicrobial interventions used in Canada, but that will likely take several months.
TheCattleSite News Desk