Unresolved Technical Issues Could Delay Canadian Beef, Pork Access to Europe Under CETA
CANADA - The Canadian Meat Council fears unresolved technical issues could delay the movement of Canadian pork and beef into Europe under the Compensative Economic and Trade Agreement, writes Bruce Cochrane.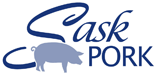 Farm-Scape is sponsored by
Manitoba Pork Council and Sask Pork
FarmScape is a
Wonderworks Canada
production and is distributed courtesy of Manitoba Pork Council
and Sask Pork.
Last Tuesday the European Parliament approved the Compensative Economic and Trade Agreement and the bill has arrived in the Canadian Senate for approval before moving to parliament for Royal assent, at which time a time line can be established for implementation, which could happen by May.
Ron Davidson, the Director of International Trade, Government and Media Relations with Canadian Meat Council, says several technical issues still need to be resolved before Canadian beef and pork processors will be able to take full advantage of the agreement.
Ron Davidson-Canadian Meat Council
In the case of pork it would be the application of the Canadian health mark.
There have been discussions with the European Union for the better part of a year now on the application of the Canadian health mark, as that would greatly facilitate our exports to the European Union rather than having to apply a health mark in the cold storage.
When the product is in cold storage it doesn't necessarily all go to Europe.
Companies may decide to take some of that product and ship it to other markets.
Product can come out of the area that's reserved for the European Union.
Nothing goes in there and we would like to be able to use of the Canadian health mark.
Until that gets approved it would be very difficult for pork to take advantage of the agreement.
We see absolutely no reason why the issues that are affecting pork can not be resolved before that.
We need to have them set up well before that date so the commercial pipelines can begin to be set up.
Mr Davidson says, in the case of beef, the primary issue is Canada's use of antimicrobial interventions.
He says the beef and veal industry is working with the Canadian government to undertake additional research which will be used to apply to the European Food Safety Authority for approval, but that will likely take several months.
TheCattleSite News Desk