Nutriad Solutions for Antibiotic Free Production
GLOBAL - Multinational feed additives producer Nutriad has been in business for more than 50 years and services customers in more than 80 countries around the world. Nutriad's expertise and focus for many years has been providing natural and antibiotic free solutions to the poultry and livestock industry.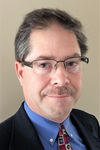 The poultry industry has been moving away from antibiotic growth promotors towards production without the use of antibiotics. Taking advantage of the most recent scientific insights, Nutriad has developed efficacious products and programs using a natural approach that make up our Digestive
Performance platform of feed additives. Over the years Nutriad has invested strongly in research to find natural and antibiotic free solutions for enhancing intestinal integrity, gut wellness and improving digestive performance. Nutriad's additive solutions in helping address the numerous production challenges consist of botanicals and plant extracts, organic acids, yeast components, anti-oxidants and other bioactive compounds.
Nutriad's APEX® Poultry is an all-natural botanical based product with powerful anti-microbial, anti-oxidant and digestive enhancement properties. APEX® Poultry improves overall bird performance, well-being and return on investment, which our customers see on a consistent basis. There is also an APEX® Organic Poultry that has USDA Organic certification for natural organic production.
Nutriad has also developed the ADIMIX® & ULTRAMIX® product lines, which consists of short chain fatty acids such a butyrate that supports intestinal integrity and digestive performance. ADIMIX® Precision has a unique coating and delivers the SCFA into the intestines where it has the greatest benefit. Nutriad has a wealth of trial data and customer feedback showing improved intestinal integrity and performance, such as weight gain, feed efficiency, egg production, and livability.
Nutriad's ULTRACID® product range provides organic and inorganic acids to support optimal gastric acidification, while SENTIGUARD® contains a synergistic combination of yeast components that supports and enhances the natural defense system. SANACORE®EN, on the other hand, consist of a mixture of short- and medium-chain fatty acids and botanicals, providing optimal gut protection and a broad antimicrobial activity.
Over the years Nutriad has consistently invested in "Best in Class" sales and technical team to serve customers across the world. The product program approach is based on individual producers and their specific requirements. Because no two customers are alike, Nutriad tailors solutions to their customers' needs for delivering value. As a result, Nutriad's working partnership with poultry and livestock producers has been growing tremendously, while the industry continues reducing its use of antibiotics.
Nutriad delivers products and services to over 80 countries through a network of sales offices and distributors. These are supported by 4 application laboratories and 5 manufacturing facilities on 3 continents. Find out more at nutriad.com